Policy Watch
Quick-hitting policy analysis, polling, and updates on the key issues facing the country in 2020.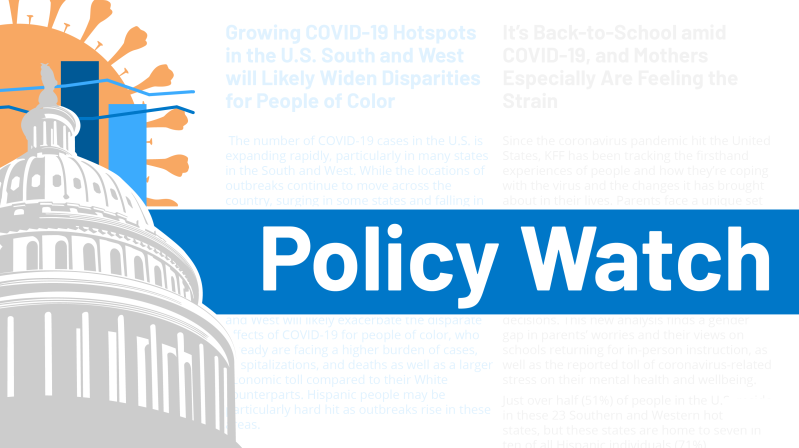 With the Trump administration's challenge to invalidate the Affordable Care Act (ACA) having moved to the Supreme Court in the midst of nomination fight, there has been a renewed focus on the number of people with pre-existing health conditions and how they might be treated in health insurance markets if the administration's arguments prevail.
Prior to the ACA, people with pre-existing health conditions could be denied coverage or charged higher premiums if they sought coverage outside of their workplace, and small employers could be charged much higher premiums if their workers or their family members had or developed serious or chronic health conditions.
If the law is overturned, these practices may return. A substantial share of non-elderly adults have pre-existing health conditions that would see them declined for coverage under pre-ACA medical screening rules in the non-group market. In a previous study, we found that 27% of non-elderly adults, almost 54 million people, had a declinable pre-existing medical condition in 2018. Some groups are at higher risk; for example:
Read Post