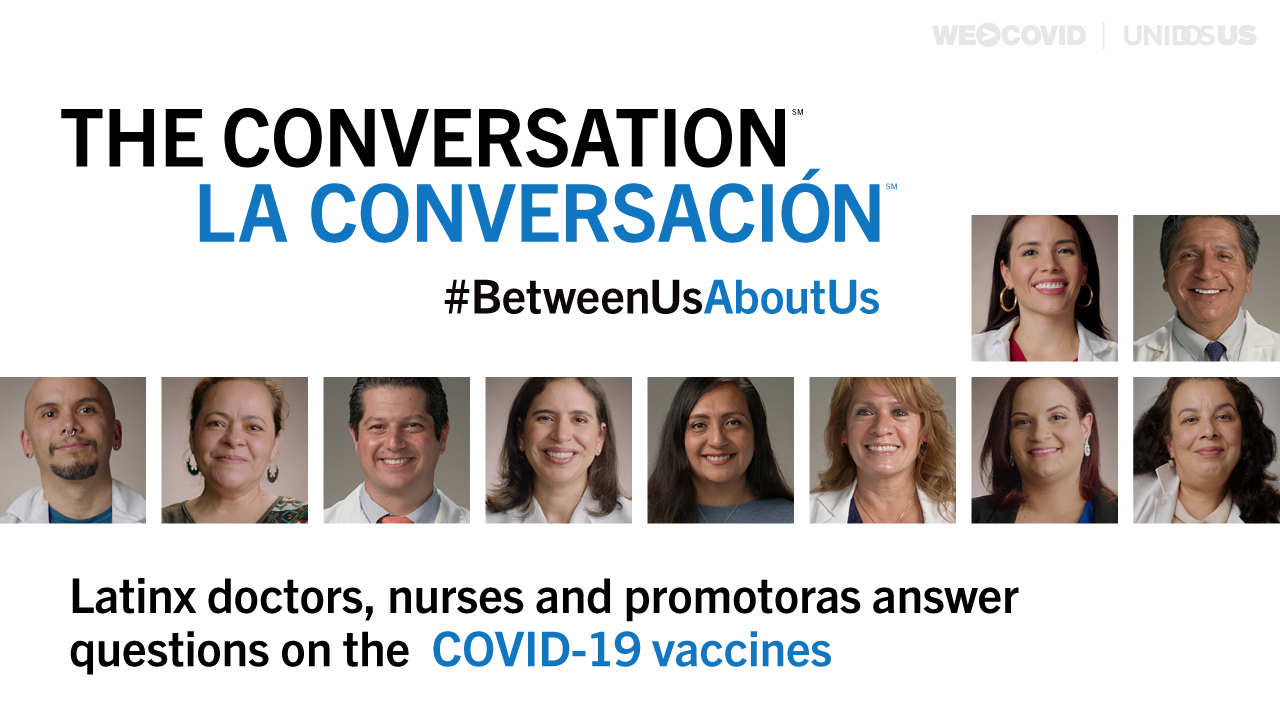 THE CONVERSATION / LA CONVERSACIÓN expands to address information needs about the COVID-19 vaccines in the Latinx community with new videos featuring doctors, nurses and promotoras (community health workers) in English and Spanish. Produced by KFF (Kaiser Family Foundation) under its Greater Than COVID public information response, the campaign is presented with UnidosUS. Previous messaging featured Black health care workers. YouTube/Google, Facebook, Twitter and Pinterest are supporting distribution.
Read More
Key Program Contacts

About Social Impact Media

The Social Impact Media Program works with major media, other corporate allies, health departments, national leadership and community organizations, to undertake large-scale, multi-faceted public information partnerships, most notably on COVID-19, HIV/AIDS and related issues.