Racial Equity and Health Policy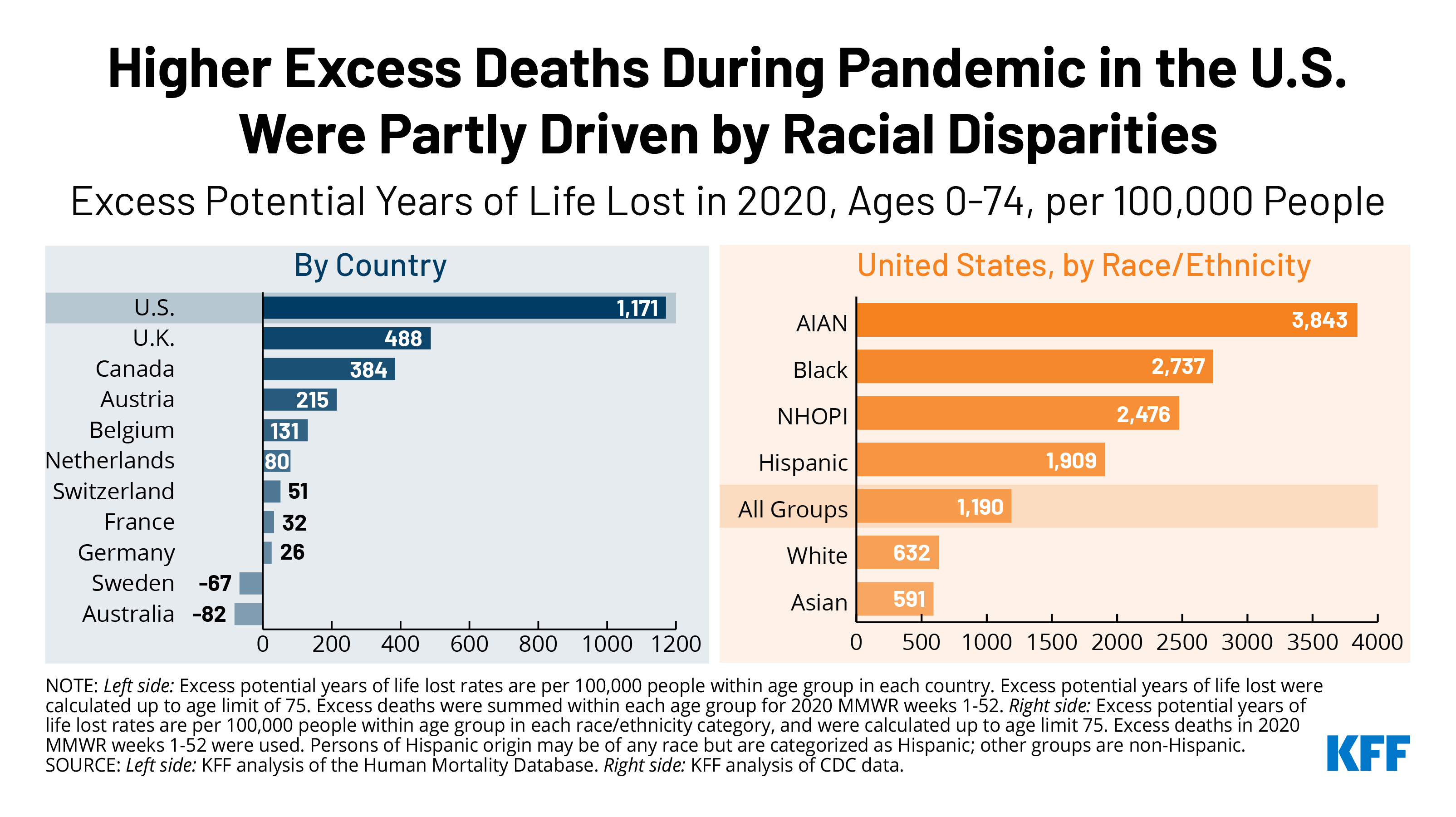 Among excess deaths in 2020, the average person lost 14 years of life in the U.S. compared to an average of 8 years in peer countries before the age of 75. The higher premature excess mortality rate among people of color in the U.S., and in the U.S. as a whole compared to similar countries, is likely due in part to higher COVID-19 risk factor rates and broader racial inequities.
Read More
This Policy Watch post examines the potential impact of the loss of ACA coverage expansions on people of color, possibly widening disparities in health coverage, access to care, and health outcomes. The Supreme Court is scheduled to take up the case in November.
data dashboard

Racial and ethnic disparities in health and health care have persisted and in some cases widened over time. This dashboard gathers key data documenting inequities and the factors driving them.

Race/Ethnicity

People of color experienced large gains in coverage under the ACA that narrowed longstanding disparities. Beginning in 2017, and continuing in 2018, coverage gains stalled and began reversing for some groups.

Health Disparities

Despite being long documented, racial and ethnic disparities in health have persisted and in some cases widened over time, with Black individuals and other groups of color faring worse compared to White individuals across many health status measures.

Key Facts

Data on demographics; health coverage, access, and utilization; and health status by race and ethnicity to provide greater insight into the status of health disparities and changes in disparities since implementation of the ACA.

5 Key Questions

This brief explains what disparities are, why they matter, their status today, and key efforts to address them, including provisions in the Affordable Care Act.
Browse the Latest from KFF