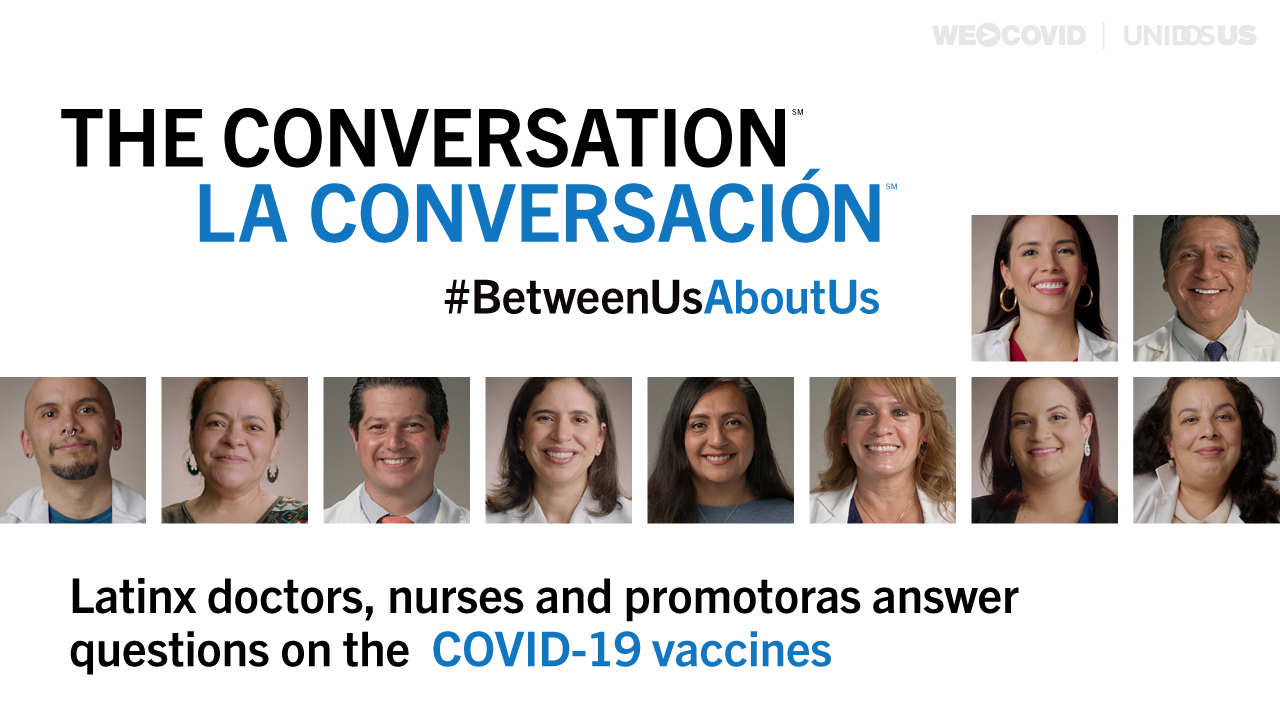 THE CONVERSATION / LA CONVERSACIÓN expands to address information needs about the COVID-19 vaccines in the Latinx community with new videos featuring doctors, nurses and promotoras (community health workers) in English and Spanish. Produced by KFF (Kaiser Family Foundation) under its Greater Than COVID public information response, the campaign is presented with UnidosUS. Previous messaging featured Black health care workers. YouTube/Google, Facebook, Twitter and Pinterest are supporting distribution.
Read More
There have been over 3 million cases and 131,000 deaths due to COVID-19 in the U.S.  Every state and Washington D.C. have eased or lifted at least one social distancing requirement — including 39 states that have eased or lifted stay-at-home orders.

This tracker provides the number of cases and deaths from novel coronavirus by country, the trend in case and death counts by country, and a global map of showing which countries have cases and deaths. There have been over 11.8 million confirmed cases and 544,000 confirmed deaths worldwide.

Use this tool to create custom reports of COVID-19 and related state data. Group COVID-19 cases and deaths with indicators like total hospital beds, health insurance coverage and unemployment claims.
With supply having increased significantly and eligibility fully open to adults in all states as of April 19, this analysis estimates that COVID-19 vaccine supply will exceed demand across the U.S. over the next 2 to 4 weeks.
health and economic disparities
This brief examines and summarizes what we know about COVID-19 and HIV including, what we know about COVID-19 risk, disease severity, vaccination, and federal response. It also explores how people with HIV are overly represented in many of the demographic groups hardest hit by the pandemic.

The latest data show that people of color made up 64 percent of people receiving the first dose and 61 percent of people receiving the second/final dose of the COVID-19 vaccine at community health centers.

This brief presents available data on COVID-19 vaccinations among AIAN people from federal and state sources and discusses factors contributing to success in these vaccination efforts.
This interactive table includes vendors selling at-home SARS-CoV-2 diagnostic tests that have received emergency use authorization (EUA) from the Food and Drug Administration (FDA).

This brief answer key questions on affordability of COVID-19 testing and treatment for people who are uninsured and those insured through private coverage, Medicare, and Medicaid.

These FAQs provide the latest guidance on testing and treatment related to COVID-19 for Medicare beneficiaries.

This analysis examines list prices for COVID-19 testing at the largest hospitals in every state and finds they range widely from $20 to $850. Federal law now requires private insurers to cover COVID-19 tests at no cost to the patient and provides funding for people without health insurance.
Browse the Latest from KFF