COVID-19 Vaccine Monitor Dashboard
Latest Polling
55%
The public is becoming more enthusiastic about getting a COVID-19 vaccine. A majority (55%) have either already gotten an initial dose or want to get it as soon as they can, up 8 points since January
1 in 3
All demographic groups show an increase in the share who have been vaccinated or want to ASAP, but enthusiasm levels vary. 1 in 3 Black adults want to "wait and see" how the vaccines work in others.
23%
7% say they would get vaccinated "only if required" for work, school or other activities. 15% say they definitely will not get vaccinated. This group is disproportionately rural and Republican.
26%
A new COVID-19 vaccine that requires 1 shot instead of 2 is now available in the US, and that could make a difference to some in the "wait-and-see" mode now. A quarter of that group say a 1-dose vaccine would make them more likely to get vaccinated.
This poll examines the public's assessments of the Biden administration's handling of the coronavirus pandemic, the impact COVID-19 has had on people's finances, and support for provisions of the latest COVID-19 relief bill. It examines the public's views of the ACA and possible next steps.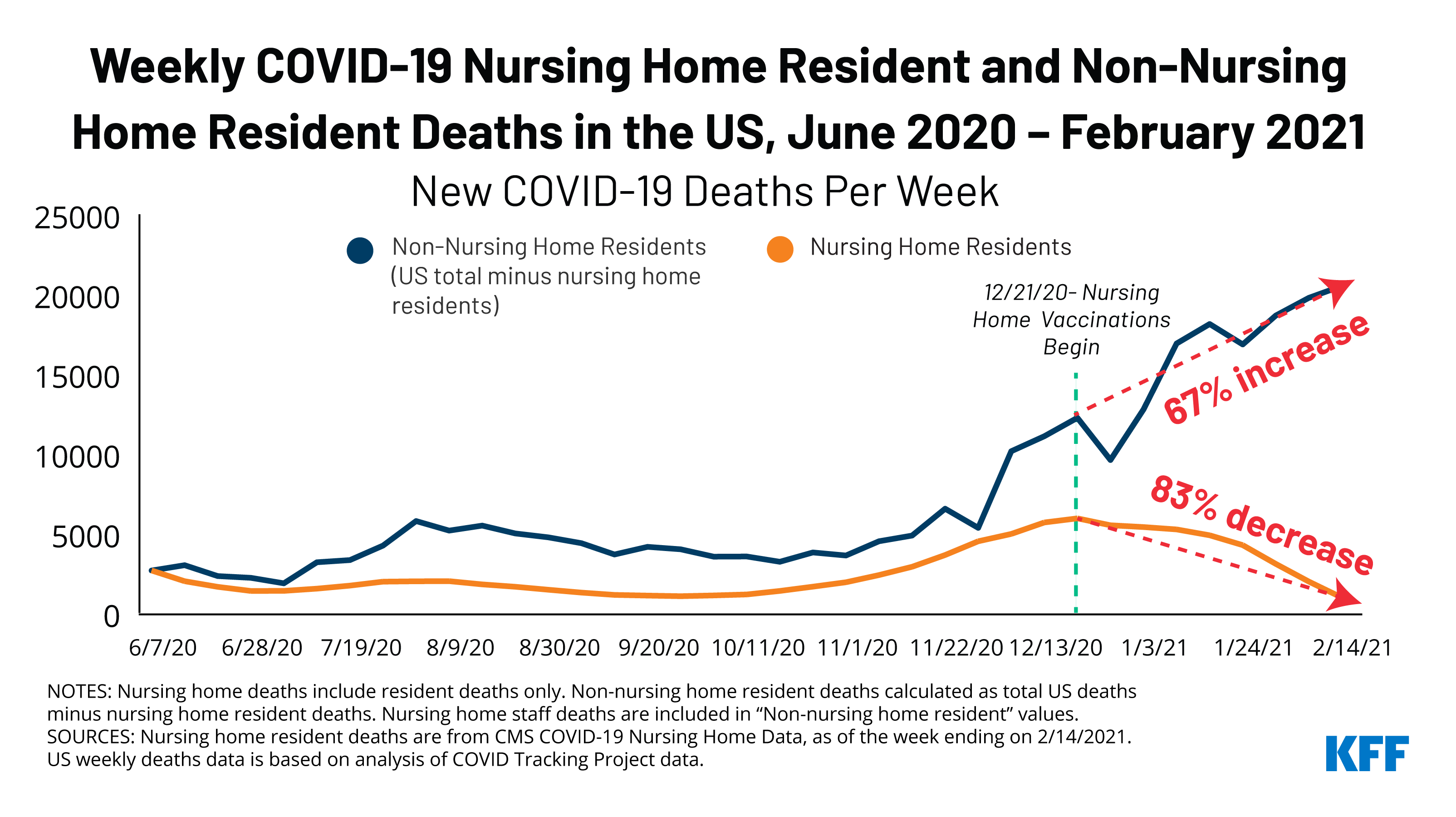 As of Feb. 14, 2021, weekly new deaths among nursing home residents have decreased by 83% since long-term care vaccination efforts started at the end of December, compared to a 67% increase in new deaths among all non-nursing home residents during the same period. Learn more in this Chart of the Week.
Read More
Browse the Latest from KFF