About KFF's San Francisco Conference Center
KFF's conference center facilities are one-of-a-kind meeting spaces for use by non-profits, public agencies and select private sector organizations. Through the use of its conference facilities, KFF aims to elevate discussion of health and the broader issues that surround it. KFF's conference spaces are furnished with the state-of-the-art technology and amenities needed to host major events that can reach national and global audiences.
Interested in the Barbara Jordan Conference Center in our Washington, DC office?
Located at KFF's Headquarters in the Mission Bay neighborhood of San Francisco, the conference spaces are directly across from Oracle Park, just two blocks from mass transit, and offer panoramic water views. Much like the Barbara Jordan Conference Center in Washington D.C., the new San Francisco facilities were designed to attract and host important conversations that can advance public understanding of national and global issues and encourage informed decision making.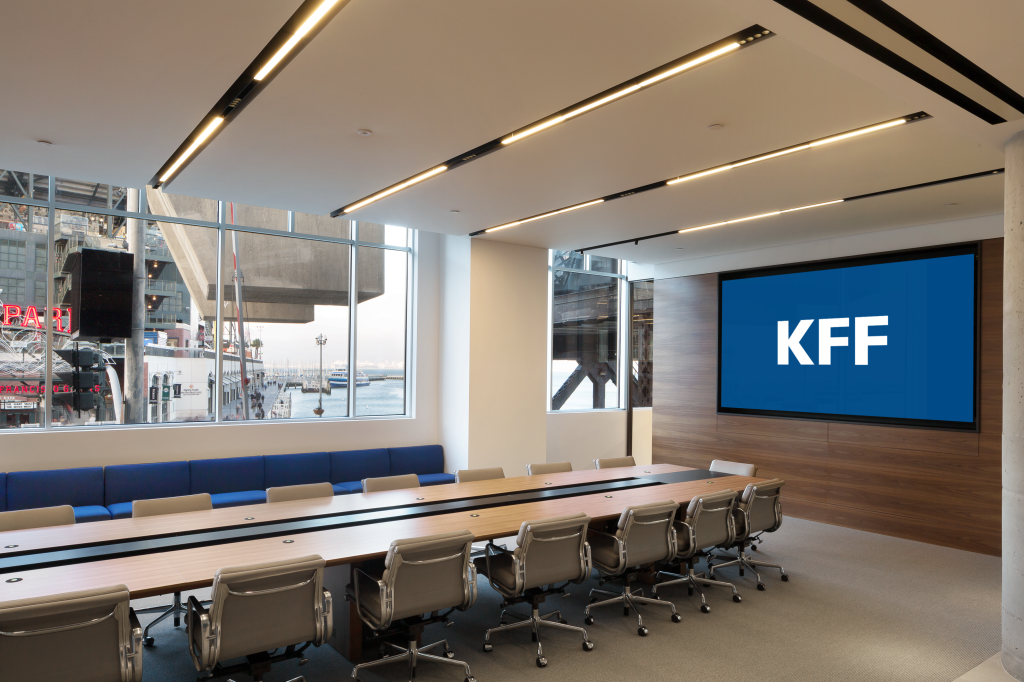 KFF's facilities consist of two rooms—the KFF Conference Center, which can comfortably accommodate up to 160 guests depending on event layout, and the KFF Board Room, which overlooks Oracle Park and the Bay. Both spaces are furnished with tables, chairs, audio-visual equipment, microphones, breakout space, food and drink setup and a prep kitchen. KFF can also provide day-of logistics and A/V support. The facilities are available free of charge.
The KFF Conference Center and Board Room are available Monday through Friday, 8:30 am – 5:00 pm, and evenings and weekends on a select basis. The facilities are located at KFF's Headquarters: 185 Berry Street, Suite 2000, San Francisco, CA, 94107.