The Peterson-Kaiser Health System Tracker provides clear, up-to-date information on trends, drivers and issues that impact the performance of the system. It also illustrates how the U.S. is performing relative to other countries and how different parts of the system are performing relative to one another. A partnership of the Peterson Center on Healthcare and the Kaiser Family Foundation, the Tracker's work goal places a heavy emphasis on data and evidence, addressing key questions through collections of charts, which provide data with additional context and synthesis of the latest research and developments. The Tracker also provide regular insight briefs for a more in-depth look at topical questions.
Featured Peterson-Kaiser Tracker Resources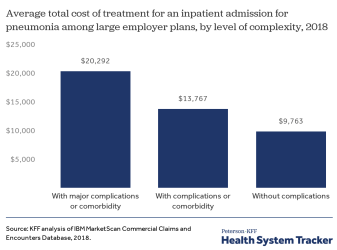 As COVID-19 spreads within the United States, questions have arisen over the potential costs people may face if they become severely ill and need treatment. While many large insurers have agreed to waive copayments and deductibles for COVID-19 tests, people with private insurance who face deductibles could still be on…
Issue Brief
See More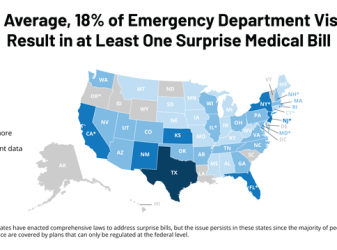 This infographic examines public opinion on surprise medical billing in the United States as part of the Visualizing Health Policy infographic series, produced in partnership with the Journal of the American Medical Association (JAMA).
Infographic
See More
---