Medicaid Covers a Disproportionate Share of Women in Underserved Populations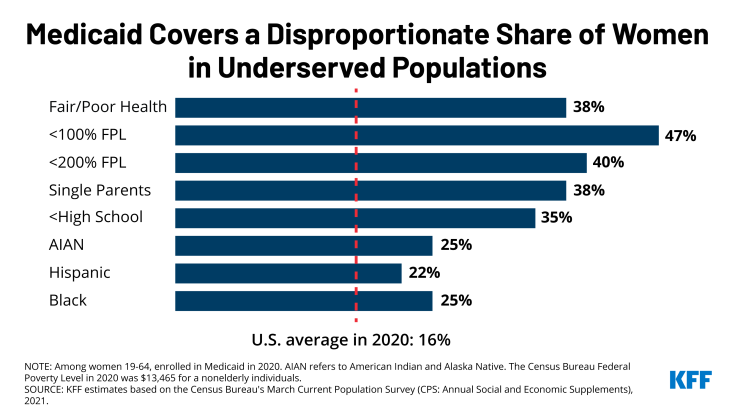 Medicaid, the nation's health coverage program for poor and low-income people, provides millions of low-income women across the nation with health and long-term care coverage. Women comprise the majority of the adult Medicaid population, and the program offers coverage of a wide range of primary, preventive, specialty, and long-term care services that are important to women across their lifespans.
The diverse population of women covered by Medicaid face many social, economic, and health challenges that affect their ability to receive timely and high-quality health care. In 2020, Medicaid covered 16% of nonelderly adult women in the United States, but coverage rates were higher among certain groups, such as those in fair or poor health, women of color, single mothers, low-income women, and women who have not completed a high school education.