Amid heightened public concern, the cost of prescription drugs is a focus of attention by the Biden administration and lawmakers in Congress and state capitals. Proposed actions range from allowing Medicare to negotiate the prices of certain drugs to limiting some drug price increases to inflation and capping out of pocket costs for Medicare beneficiaries in Part D, among other initiatives. See KFF's research, analysis and public opinion data, as well as Kaiser Health News' journalism, related to prescription drugs and their costs.
Featured Prescription Drugs Resources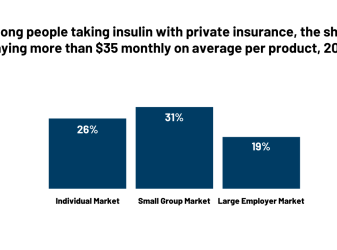 This analysis of insurance claims data finds that Congressional proposals to set a $35 per month cap on what people pay out of pocket for insulin would provide financial relief to at least 1 out of 5 insulin users with different types of private health insurance.
Issue Brief
See More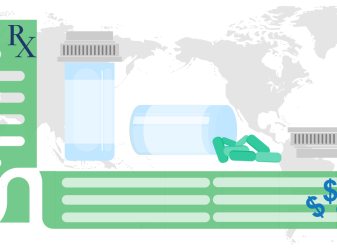 This chart collection examines what we know about prescription drug spending and use in the U.S. and comparably large and wealthy countries, using data from the Organization for Economic Cooperation and Development (OECD).
Slideshow
See More
---