Amid heightened public concern, the cost of prescription drugs is the focus of renewed attention by the Trump administration and lawmakers in Congress and state capitals. Proposed actions range from sweeping health care system changes to targeted initiatives that could affect Medicare, Medicaid and private insurance. See KFF's research, analysis and public opinion data, as well as Kaiser Health News' journalism, related to prescription drugs and their costs.
Featured Prescription Drugs Resources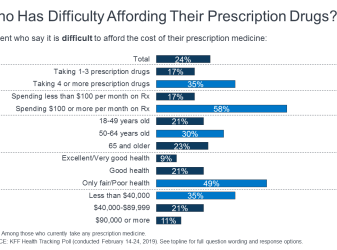 With increased national attention towards prescription drug costs, this poll examines the public's experiences with prescription medicine and their views on current policy proposals brought forth by congressional lawmakers and the Trump administration, including international reference pricing, transparency in drug advertisements, and negotiations with drug companies. The survey also dives into the attitudes and experiences of adults, 65 and older – a group that is more likely to report taking prescription medication and shopped for prescription drug coverage.
Poll Finding
See More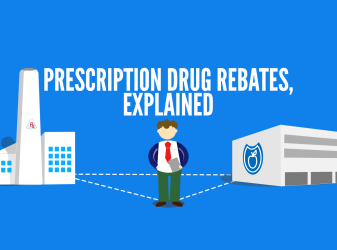 This animation explains how rebates for prescription drugs work and why they matter in the debate about lowering drug costs. The video breaks down how prescription drug rebates are determined, who benefits from them, how they affect spending by insurers and consumers and the role of pharmacy benefit managers in…
Video
See More
---