Prescription Drug Sources Among Medicare Beneficiaries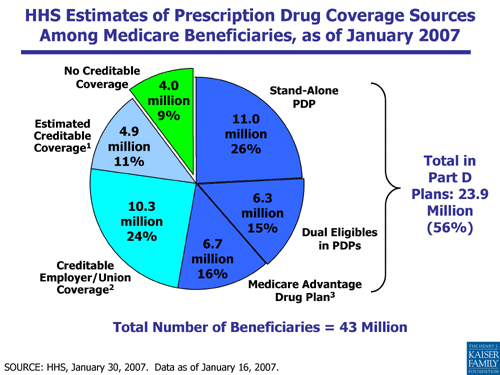 Note: Estimates are rounded to the nearest whole number, therefore do not sum to total. (1) Includes Veterans Administration, Indian Health Service, employer plans without retiree subsidies, employer plans for active workers, and state pharmaceutical assistance programs. (2) Includes employer/union, FEHB, and TRICARE coverage. (3) Approximately 0.5 million dual eligibles are enrolled in Medicare Advantage drug plans and are reported in this category.
Source: HHS, January 30, 2007. Data as of January 16, 2007.