A new KFF review of more than three dozen studies published between April 2021 and June 2023 finds that Medicaid expansion under the Affordable Care Act is associated with beneficial effects on a range of sexual and reproductive health outcomes.
The studies, which echo findings of previous research, find that Medicaid expansion is associated with increased health insurance coverage prior to and after pregnancy, as well as increased access to, and utilization of, both prenatal and postpartum care. Medicaid expansion is also associated with increased use of the most effective contraceptive methods, and improved HIV care and prevention.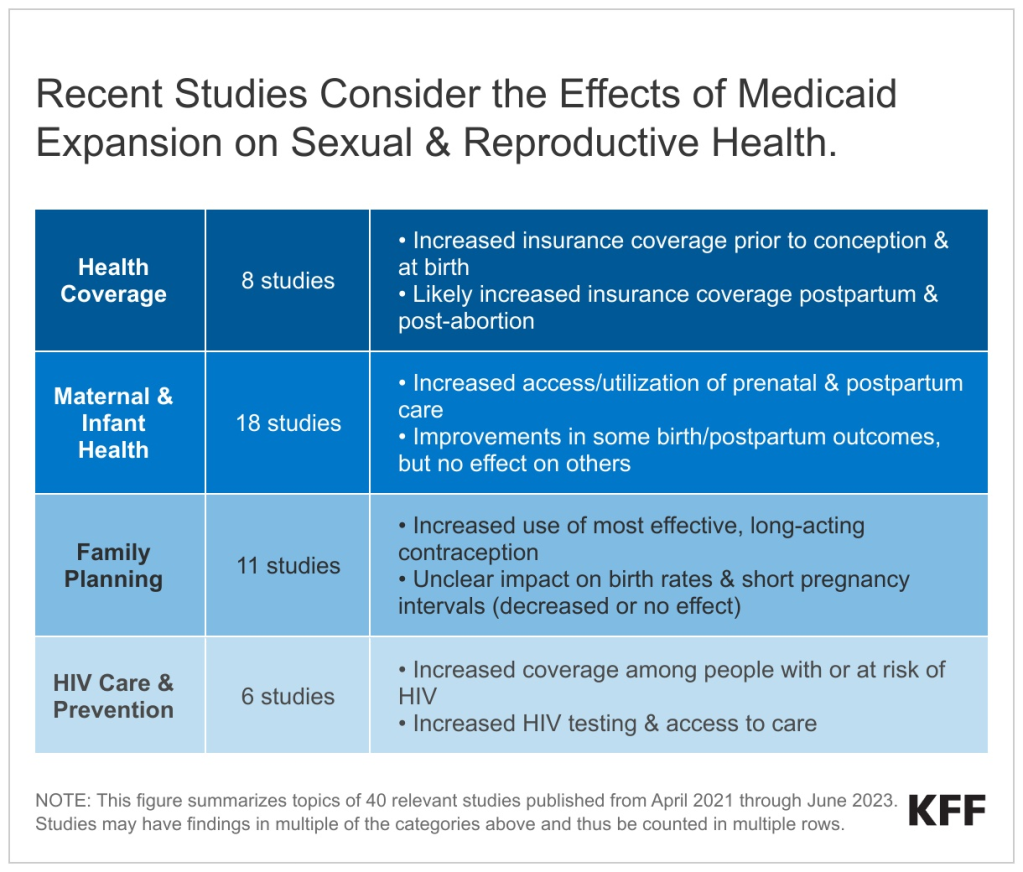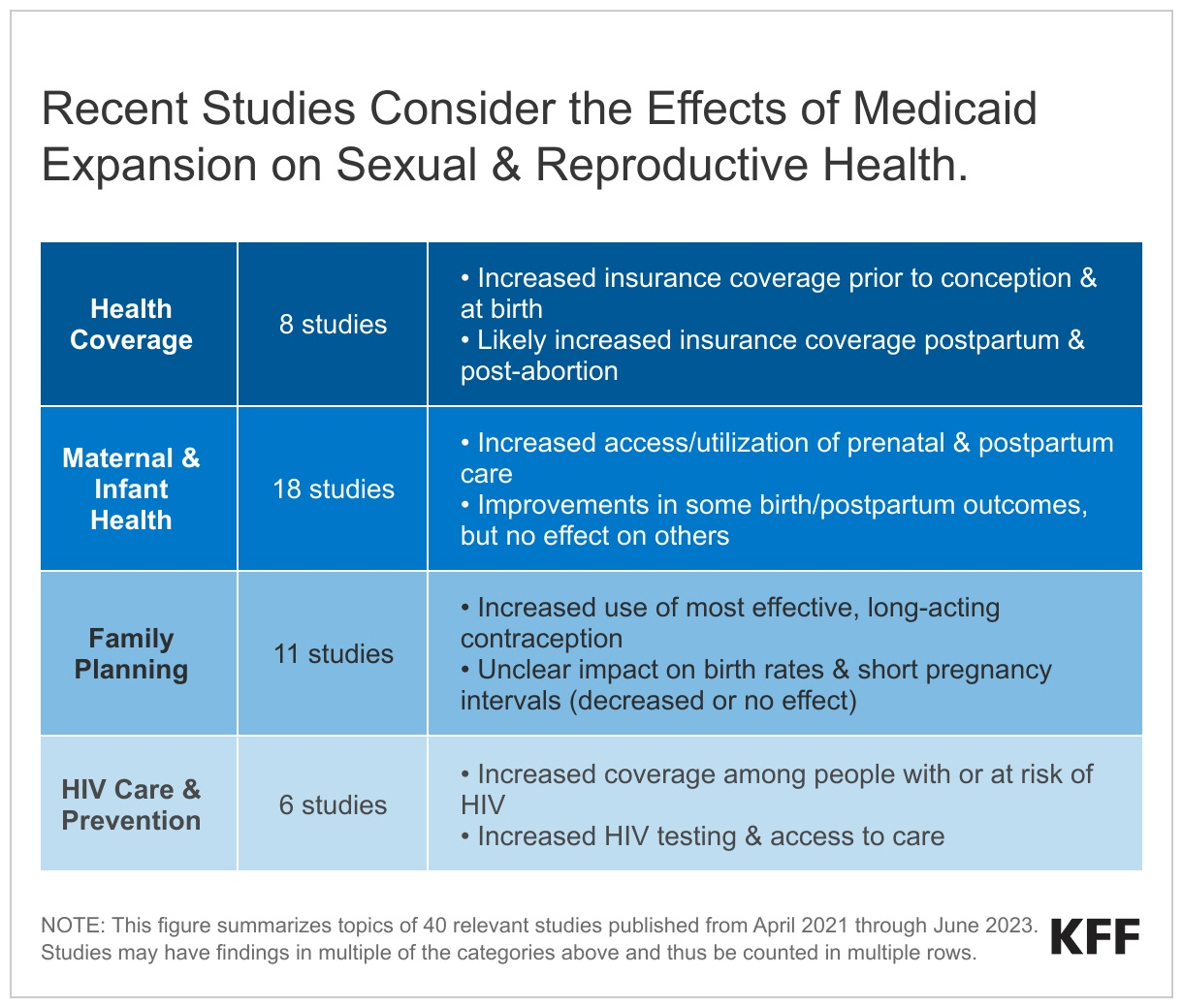 In contrast, some studies find no impact of Medicaid expansion on certain pregnancy or postpartum health outcomes or on overall contraception use for certain populations.

This research provides context for ongoing debates about whether to expand Medicaid in states that have not done so already. Medicaid is the largest source of public funding for family planning services, which are a mandatory benefit within the program. Medicaid finances four -in-10 births in the U.S., and provides prenatal and postpartum coverage—but coverage options, particularly outside of pregnancy, are more limited in non-expansion states.

The new analysis is part of an ongoing effort by KFF to track research findings about the effects of ACA Medicaid expansion.
Related resources:
What Does the Recent Literature Say About Medicaid Expansion?: Economic Impacts on Providers
Building on the Evidence Base: Studies on the Effects of Medicaid Expansion, February 2020 to March 2021
The Effects of Medicaid Expansion under the ACA: Studies from January 2014 to January 2020