COVID-19 Vaccine Monitor Dashboard
Latest Polling
43%
Black adults, along with young adults, are the most likely to say they want to "wait and see" how the COVID-19 vaccine is working for other people before getting vaccinated themselves. 
34%
A third of those who have not yet been vaccinated have heard at least one of three inaccurate claims about the vaccine and either believe the misinformation or aren't sure if it is true.
60%
Most U.S. adults who have not yet gotten vaccinated say they do not have enough information about when to get a COVID-19 vaccine once they are eligible. 
79%
Doctors, nurses, and health care providers are the source where most people say they will likely to turn for information when deciding to get a COVID-19 vaccine. 
This analysis summarizes recent interviews with marketplace navigators and other consumer assistance professionals, who offered observations about the 2021 Open Enrollment period, discussed general and pandemic-specific challenges facing consumers seeking coverage, and offered suggestions to improve enrollment outcomes.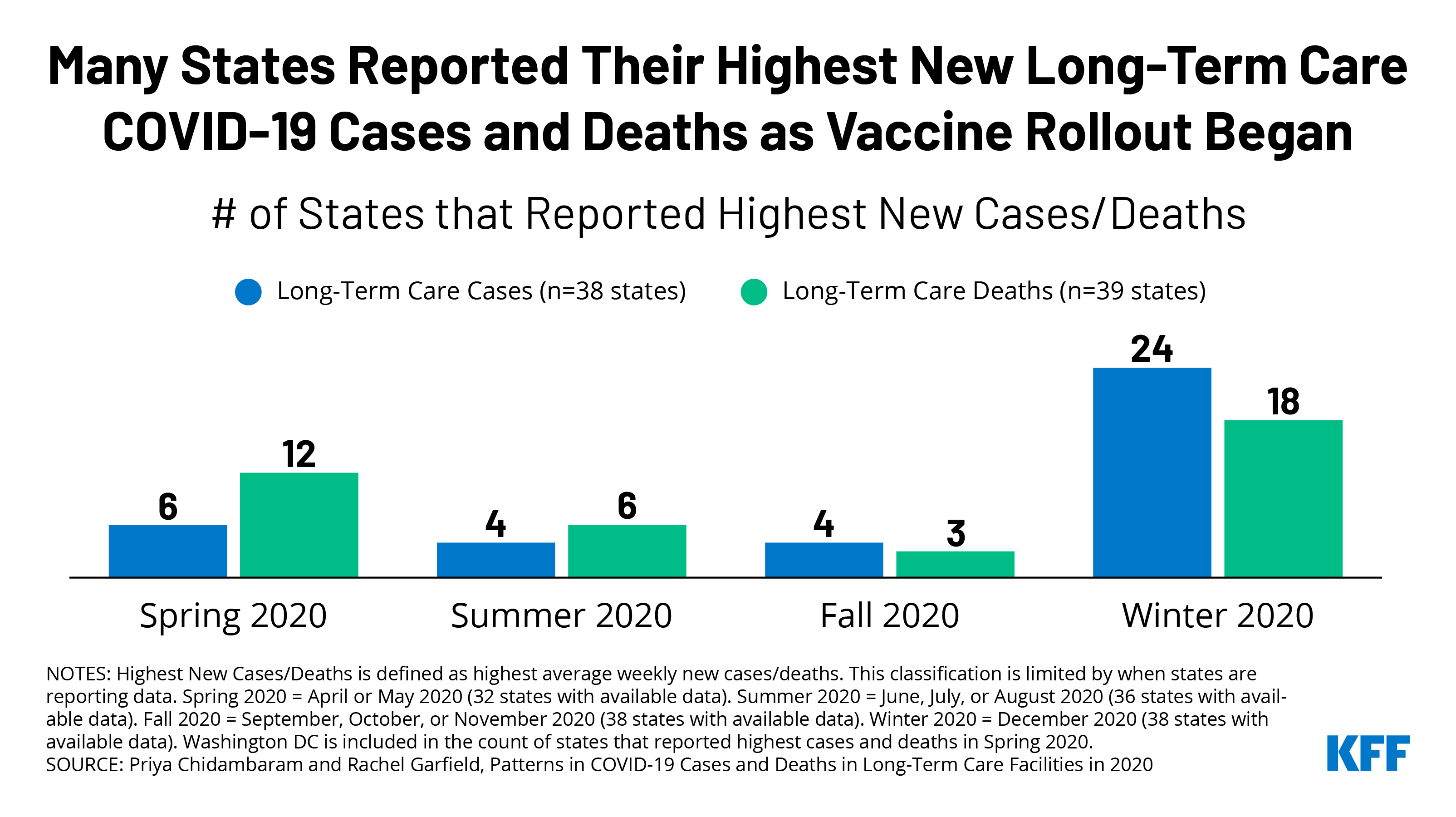 Approximately three-quarters of reporting states with trend-able data (28 of 38) experienced their highest average weekly number of new coronavirus cases in long-term care facilities in November or December 2020.
Read More
Browse the Latest from KFF