Sexual Assault Survivors May Face Out-of-Pocket Costs for Important Health Services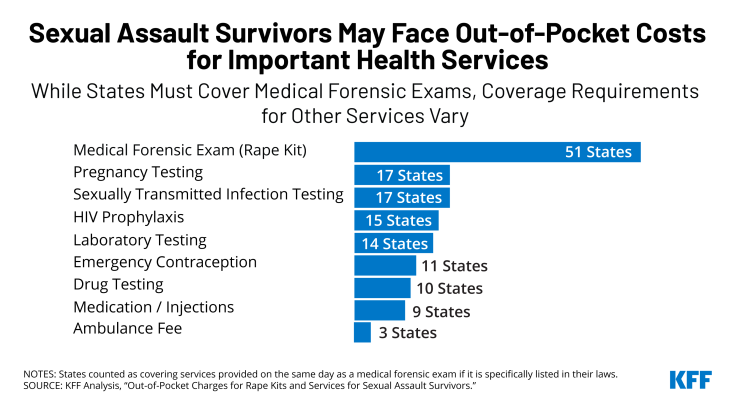 President Biden recently signed the reauthorization of the Violence Against Women Act (VAWA). The new VAWA includes changes that could help strengthen and expand the availability of health care services for victims, including better oversight of programs for survivors of sexual assault and a new public website with information about the availability of forensic nurse examiners.
To qualify for federal grants to address violence against women, states are required to ensure that rape kits, or Medical Forensic Exams (MFE), are provided at no cost to survivors. However, there are often gaps in coverage for health care services that are outside of the MFE, like sexually transmitted infection testing, emergency contraception, or services for injuries incurred during sexual assault (such as stitches). Coverage policies for these services vary by state and are not necessarily guaranteed to be provided without cost-sharing. While the 2022 VAWA makes many changes, it does not specifically address out-of-pocket charges that many can face after a sexual assault.