Federal and state laws, as well as insurers' coverage policies, shape the extent to which women can have coverage for abortion services under both publicly funded programs and private plans. Women who seek an abortion, but do not have coverage for the service, shoulder the out-of-pocket costs of the services.
Featured Abortion Resources
This brief reviews the status of state actions to strengthen and guarantee abortion access to their residents, as well as to prepare for the likely increase in demand for abortion services in those states should the high court overturn the constitutional right to abortion established by Roe v. Wade.
Issue Brief
See More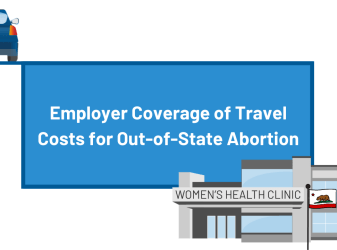 This Policy Watch gives an overview of employers offering to cover travel expenses for workers who need to go out of state for an abortion in the context of increasing restrictions on abortion around the country. We discuss who is offering these benefits, the implications for workers, and some of the legal and political concerns for employers.
Blog
See More
---