As the nation marks the 50th anniversary of the Supreme Court of the United States landmark Roe v. Wade decision, which the Supreme Court overturned, 14 states have active litigation challenging state abortion bans and restrictions. A new KFF brief explains how individuals and organizations suing to block the bans are framing their legal challenges based on different state constitutional protections and state laws now that the battleground over abortion rights rests with states.
The legal challenges presented in state courts generally fall into three categories:

Broad Constitutional Challenges: In Ohio, Oklahoma, Georgia, and Utah, among others, the abortion ban challenges include claims that state constitutional protections, such as liberty, due process, and privacy rights include a right to abortion.
Health Care Amendment Challenges: Some state constitutions were amended to include a right to make health care and health insurance decisions in efforts to block the ACA's individual coverage mandate. In Wyoming and Ohio, abortion advocates argue that this amendment includes the right to decide whether to have an abortion.
Religious Freedom Challenges: In Florida, Indiana, Kentucky, Utah, and Wyoming, people from various religious backgrounds argue abortion bans infringe on their religious rights.
In time, these challenges will reach each state's highest court, ultimately deciding the constitutionality of state-level abortion bans determining whether abortion will be available in the state.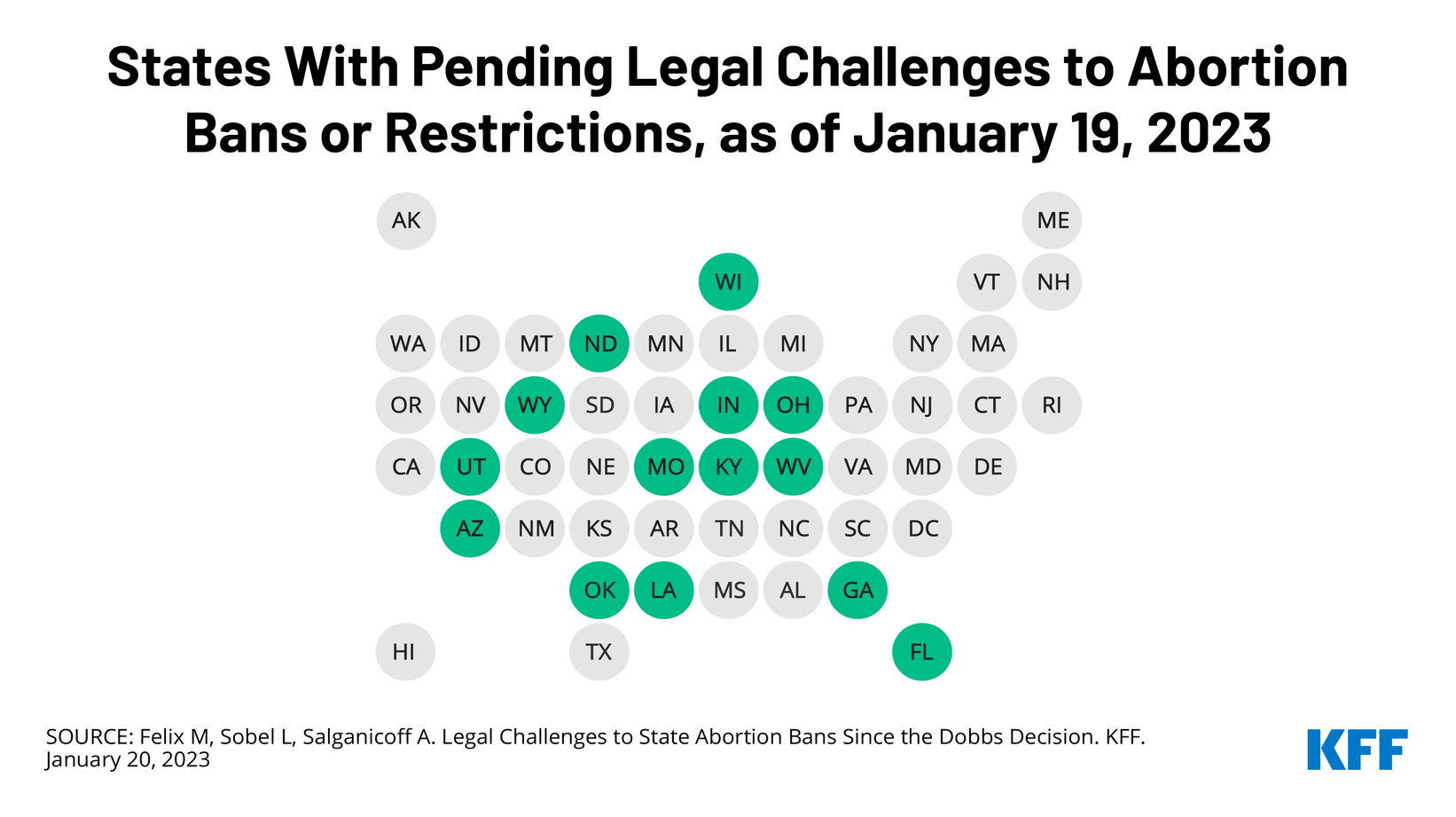 Review the brief "Legal Challenges to State Abortion Bans Since the Dobbs Decision" to learn more.