This Week in Coronavirus: January 29 to February 4
KFF Feb 05, 2021
Here's our recap of the past week in the coronavirus pandemic from our tracking, policy analysis, polling, and journalism.
The COVID-19 Vaccine Monitor reports on how and where the public is getting its relevant information about the vaccine. There are differences in peoples' enthusiasm for getting a vaccine based on their sources of vaccine information, with those most hesitant about vaccination being more likely to turn to social media for information. Available through the Vaccine Monitor's new online dashboard, the analysis examines how vaccine information from cable networks including Fox, MSNBC and CNN, and social media platforms like Facebook and Twitter, affect hesitancy by age, race and ethnicity, and location (urban vs. suburban and rural communities).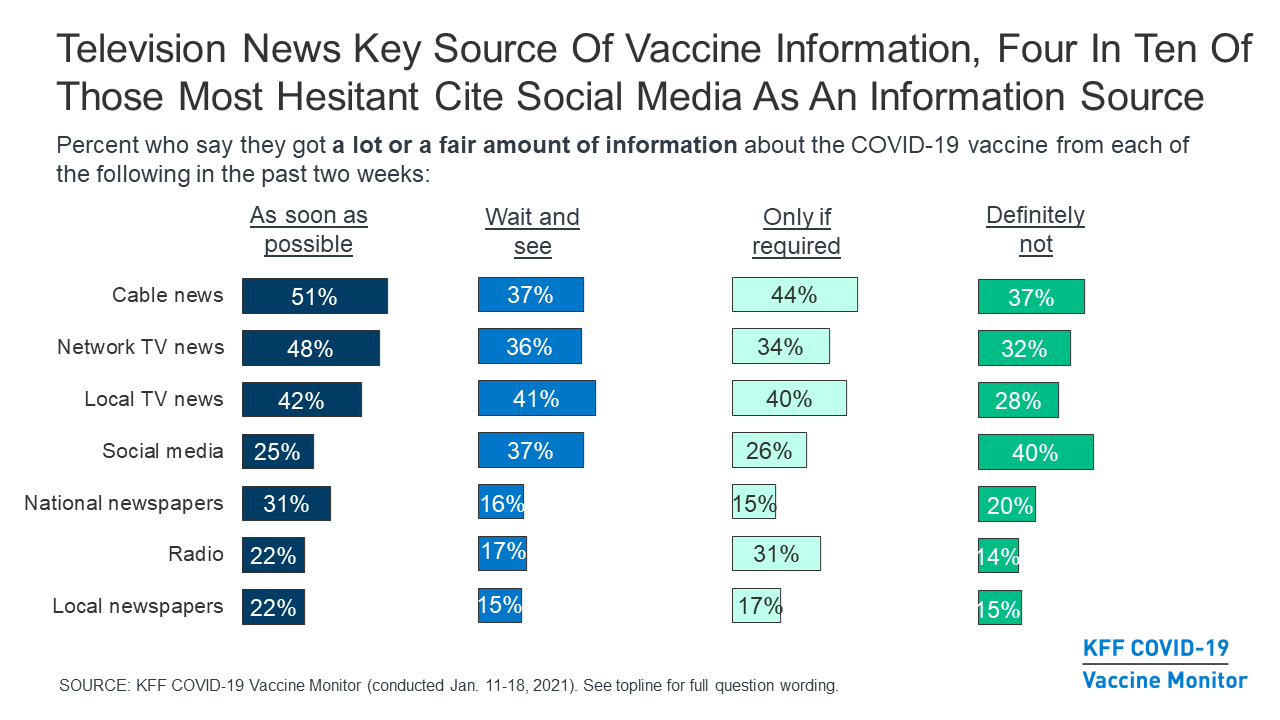 KFF analysis of February 1 state-reported data on COVID-19 vaccinations, cases, and deaths by race/ethnicity indicate Black and Hispanic people continue to receive smaller shares of vaccinations compared to their shares of cases and deaths and compared to their proportions of the total population.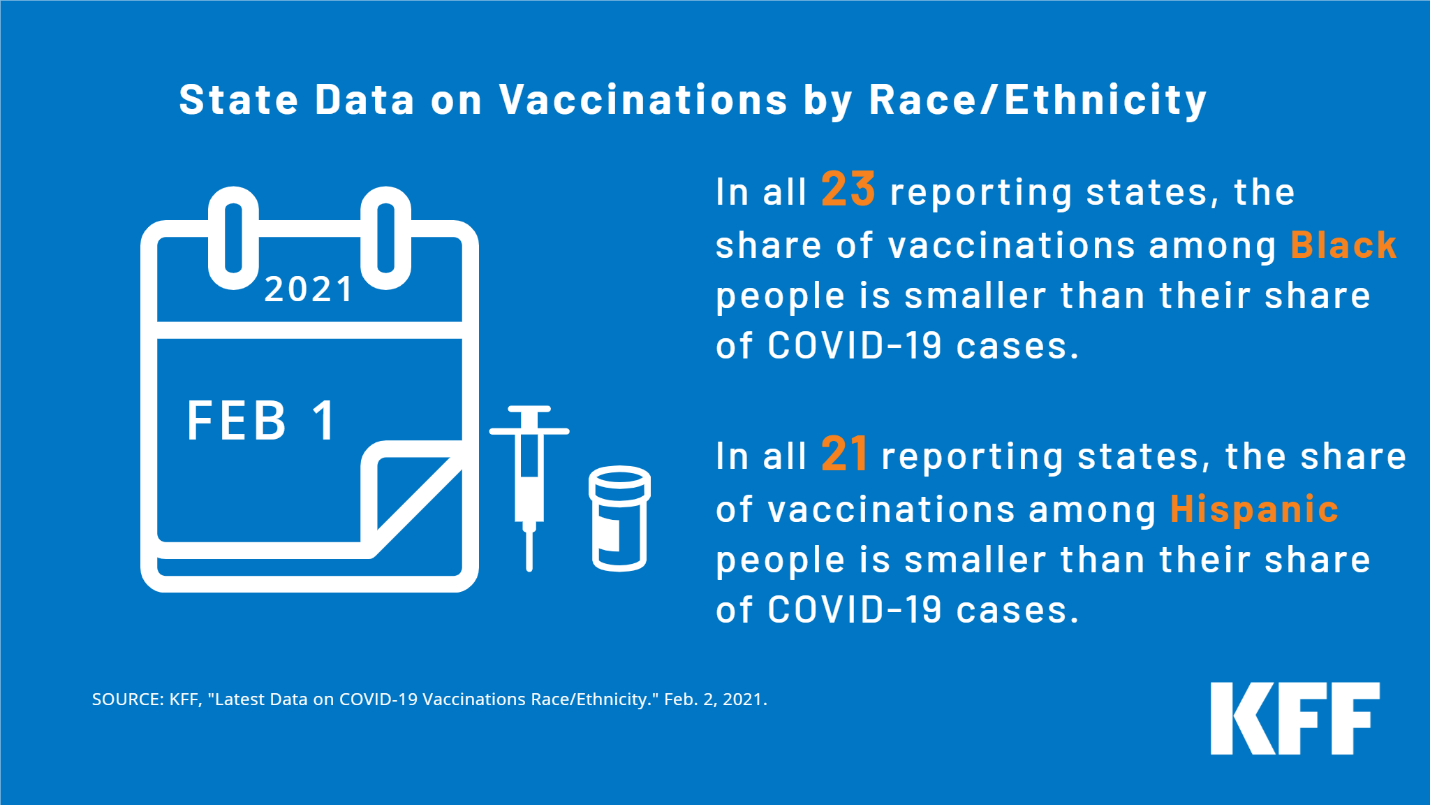 With the two COVID-19 vaccines authorized for use in the United States both being two-dose series, a new brief examines key issues related to multi-dose vaccination series generally as well as issues specific to COVID-19.
KHN's coverage of the nation's vaccination effort continues with a story on the divide between older Americans who have assistance from family and friends and/or have access to digital tools for scheduling vaccine appointments, and those with fewer social and technological resources. KHN is reporting from across the country with stories this week from Austin, Tampa, Philadelphia, rural California, Colorado, Michigan, and Montana.
Here are the latest coronavirus stats from KFF's tracking resources:
Global Cases and Deaths: Total cases worldwide stand at nearly 105 million this week – with an increase of 3.4 million new confirmed cases in the past seven days. There were approximately 91,500 new confirmed deaths worldwide, bringing the total for confirmed deaths to nearly 2.3 million.
U.S. Cases and Deaths: Total confirmed cases in the U.S. approached 26.7 million this week. There was an increase of about 913,000 confirmed cases between Jan. 28 and Feb. 4. Approximately 22,700 confirmed deaths in the past week brought the total in the United States to 455,900.
State Social Distancing Actions (includes Washington D.C.) that went into effect this week:
Extensions: CO, GA, ID, NM, WI
Rollbacks: IL, ID, NE, NJ, RI, WA
The latest KFF COVID-19 resources:
The latest KHN COVID-19 stories: