Public Education Partnerships: Viacom: PSAs
KNOW HIV/AIDS PSAs
This series of targeted television, radio, outdoor, and online public service ads (PSAs) informed the general population about the impact of HIV/AIDS in the U.S. and globally, and promoted prevention and testing among higher-risk populations, including young people, African Americans, Latinos, and men who have sex with men.
The ad placement value committed by Viacom and the CBS Corporation for the campaign exceeded $600 million.
If you are unable to view the videos below, please download the most recent version of Real Player here.
2007
TELEVISION

Balloons (:30) 56K 256K
Balloons (:10) 56K 256K
Flowers (:30) 56K 256K
Flowers (:10) 56K 256K
OUTDOOR
Love Is Fleeting (.pdf)

RADIO
Text Know It
Email Breakup
Text Breakup

2006
TELEVISION
Black Book promo (:40) 56K 256K
Teresa – CBS Cares (:30) 56K 256K
Scott (No One Is Immune) – CBS Cares (:30) 56K 256K
Scott – CBS Cares (:10) 56K 256K
Regan – CBS Cares (:10) 56K 256K
Teresa – CBS Cares (:10) 56K 256K

RADIO
Family :30
Family :10
Lovers :30
Lovers :10
2005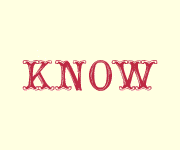 ONLINE
TELEVISION
Ed (:30) 56K 256K 2006 EMMY AWARD WINNER
Cynthia (:30) 56K 256K 2006 EMMY AWARD WINNER
Connection (:30) 56K 256K
Mural (:30) 56K 256K
Knowledge (:10) 56K 256K
Community (:10) 56K 256K
Common – Street (:30)
Common – Urban (:30)
Common – Center (:10)
Common – Hub (:10)
Open Eyes (female) (:10)
Open Eyes (male) (:10)
Birthday (:30)
Guy Talk (:30)
Know the Truth (:30)
No Symptoms (:30)
Get Tested (:30)
OUTDOOR (.pdfs)

Wall (female)
Wall (male)
Wall (couple)
Subway
Arrows
Flowers (English)
Flowers (Spanish)
Thought
Open Eyes (female)
Open Eyes (male)
RADIO

We All Have AIDS 1 (:30)
We All Have AIDS 2 (:30)
We All Have AIDS – Alan (:10)
We All Have AIDS – Ben (:10)
We All Have AIDS – Julianne (:10)
We All Have AIDS – Liza (:10)
We All Have AIDS – Mena (:10)
We All Have AIDS – Natasha (:10)
We All Have AIDS – Richard (:10)
Common – Liberation (:30)
Common – Stoppin' It (:30)
Common – Quest for Happiness (:10)
Common – Stoppin' It (:10)
Good Life (:30)
Teach One (:30)
Future of Us (:10)
Teach One (:10)
Fred & Brian (:30)
Announcer (:10)
2004
TELEVISION

Bus (:30)
Loft (:10)
Messenger (:30)
Instant Message (:10)
Dumpster (:20)
Statistics (:30)
Security (:30)
Pharmacy (:30)
Couples (:30)
Airport Security (:30)
Convenience Store (:30)
OUTDOOR (.pdfs)

Sitting
Cab
Ledge (English)
Ledge (Spanish)
Leaning (English)
Leaning (Spanish)
Think
Hold (English)
Hold (Spanish)
Embrace
Partners
Bottle
Pill
Are You Positive? (Male)
Are You Positive? (Female)
Take Your Body For A Test Drive
2003
TELEVISION

SUV Mom (:30)
Little Reminders (:30)
Boy (:30)
Startling Facts (Youth) (:10)
Startling Facts (HIV Infection) (:10)
Startling Facts (Global Prevention) (:10)
Excuses (:30)
Now Available (:30)
Tornado (:30)
Million (:10)
Word on the Street (Sister's Response) (:10)
Word on the Street (Brother's Response) (:10)
Word on the Street (Brother to Brother) (:10)
Chain Reaction (:30)
No Excuses (:30)
Bedroom (:10)
Hallway (:10)
Basement (:10)
Doesn't Have to Happen (:30)
Protection (:30)
Communication (:15)
Safe Sex (:15)
OUTDOOR (.pdfs)

World AIDS Day 2003
Jacket
Map
Necklace
Represent
Handle Your Business
You Better Ask Somebody
Meet the New Face of HIV/AIDS (African American)
Muestra Tus Cartas