National Campaign to Prevent Teen Pregnancy: The More You Know About Teen Pregnancy Prevention Campaign Information
The Henry J. Kaiser Family Foundation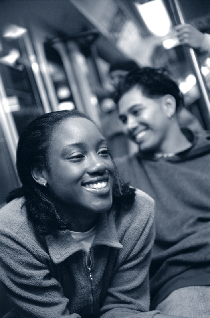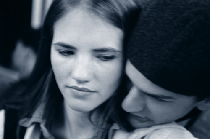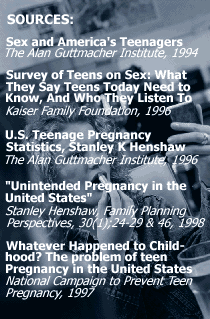 When are teens most likely to get pregnant?
Pregnancy risk is high right from the beginning of sexual activity: half of all first teen pregnancies occur in the first six months after sexual activity begins.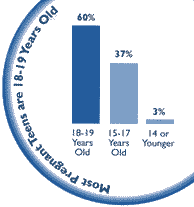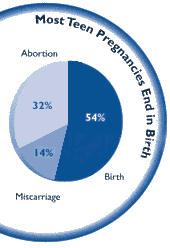 What are the outcomes of most teen pregnancies?
Half (54%) of pregnancies among teen girls, 15-19 years old, end in birth. A third of teen pregnancies end in abortion (32%) and 14 percent end in miscarriage. Who are teen mothers?
Three quarters (76%) of teen mothers are unmarried and 60 percent are 18-19 years old.
What do teens say they need to know about preventing pregnancy?
Most teens say information about sex and pregnancy prevention often comes "too late" and doesn't have enough basic facts about contraception.
Do other countries
have as many teen pregnancies and births as we do?
No. The teen pregnancy rate in the United States is the highest of any industrialized democracy, nearly twice that of Great Britain and 10 times that of Japan.
"The More You Know About Teen Pregnancy Prevention"
Press Release Teen Pregnancy Key Statistics