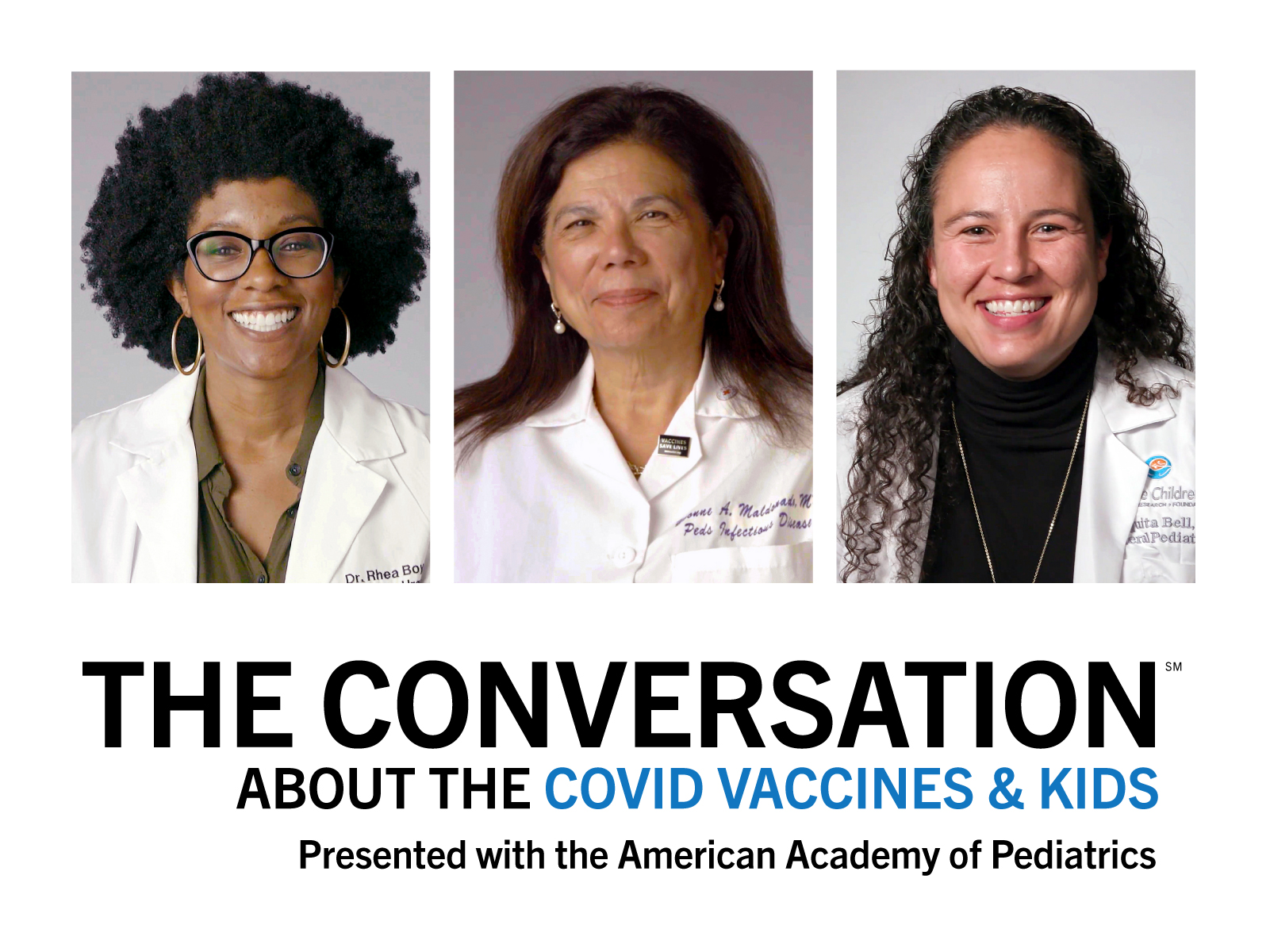 THE CONVERSATION / LA CONVERSACIÓN expands to address information needs about the COVID-19 vaccines available to children 12 and older and the status of vaccines for younger children. Produced by KFF under its Greater Than COVID public information response, this campaign is presented with the American Academy of Pediatrics. The new videos join the expansive living video library featuring Black and Latinx health care workers answering common questions on the COVID vaccines (available in English and Spanish). YouTube/Google, Facebook, Twitter and Pinterest are supporting distribution.
Read More
There have been over 3 million cases and 131,000 deaths due to COVID-19 in the U.S.  Every state and Washington D.C. have eased or lifted at least one social distancing requirement — including 39 states that have eased or lifted stay-at-home orders.

This tracker provides the number of cases and deaths from novel coronavirus by country, the trend in case and death counts by country, and a global map of showing which countries have cases and deaths. There have been over 11.8 million confirmed cases and 544,000 confirmed deaths worldwide.

Use this tool to create custom reports of COVID-19 and related state data. Group COVID-19 cases and deaths with indicators like total hospitalizations, vaccinations and mental illness.
This interactive tool, which will be updated regularly, provides the share of the population that has received at least one dose of a COVID-19 vaccine by income-level, region, country, and globally. Additionally, using current rates of first dose administration, the tool estimates whether projected coverage levels will meet certain global targets.
This updated analysis for the Peterson-KFF Health System Tracker estimates that the preventable costs of treating unvaccinated patients in hospitals total $3.7 billion in August, almost twice the estimates for June and July combined. The three-month total now stand at an estimated $5.7 billion.

This analysis finds nearly three quarters of the largest health plans in each state are no longer waiving enrollees' cost-sharing requirements for COVID-19 treatment as of August 2021. Insurers largely waived those costs early in the pandemic, before safe and effetive vaccines were available.

This brief answer key questions on affordability of COVID-19 testing and treatment for people who are uninsured and those insured through private coverage, Medicare, and Medicaid.

This analysis examines list prices for COVID-19 testing at the largest hospitals in every state and finds they range widely from $20 to $850. Federal law now requires private insurers to cover COVID-19 tests at no cost to the patient and provides funding for people without health insurance.
health and economic disparities
The COVID-19 pandemic, which has disrupted the lives of people across the globe, has negatively impacted LGBT+ people's mental health in disproportionate ways. In this data note, we pull together data from nationally representative surveys, adding to a small but growing evidence base on the impact of the pandemic on LGBT+ people.

The latest data show that people of color made up 64 percent of people receiving the first dose and 61 percent of people receiving the second/final dose of the COVID-19 vaccine at community health centers.

This brief presents available data on COVID-19 vaccinations among AIAN people from federal and state sources and discusses factors contributing to success in these vaccination efforts.
Browse the Latest from KFF