Amid heightened public concern, the cost of prescription drugs is a focus of attention by the Biden administration and lawmakers in Congress and state capitals. Proposed actions range from allowing Medicare to negotiate the prices of certain drugs to limiting some drug price increases to inflation and capping out of pocket costs for Medicare beneficiaries in Part D, among other initiatives. See KFF's research, analysis and public opinion data, as well as Kaiser Health News' journalism, related to prescription drugs and their costs.
Featured Prescription Drugs Resources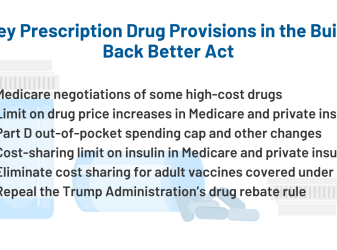 The Build Back Better Act includes several provisions that would lower prescription drug costs for people with Medicare and private insurance and reduce drug spending by the federal government and private payers. This brief summarizes these provisions and discusses the expected effects on people, program spending, and drug prices and innovation.
Issue Brief
See More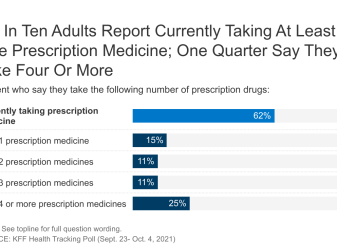 This charticle draws on recent KFF poll findings to provide an in-depth look at the public's attitudes toward prescription drugs and their prices. Results include Americans' opinions on drug affordability, pharmaceutical companies, and various potential measures that could lower prices.
Poll Finding
See More
---