Mental health and substance use disorders are key public health issues and have received increased national attention in recent years. In light of the COVID-19 pandemic, a growing share of people report poor mental health and deaths due to drug overdose have reached record highs. Alongside these worsening issues, challenges with accessing mental health and substance use services have persisted. Poor mental health and barriers to care can vary geographically and by population characteristics. This page highlights relevant findings on the mental health landscape, including state-level data and analyses at the demographic level.
Featured Mental Health Resources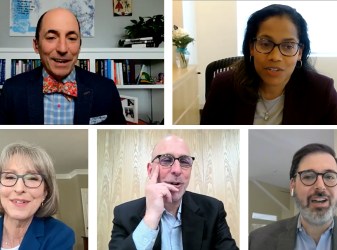 Increased social isolation, stress, and unemployment as a result of the COVID-19 pandemic have contributed to a rise in mental health issues and substance use disorders (SUD) in the U.S. The impact of the pandemic has been particularly concerning for kids, as KFF's most recent COVID Vaccine Monitor reported…
Event
See More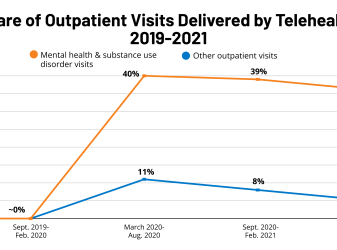 This analysis from KFF and Epic Research finds that telehealth visits for outpatient mental health and substance use services went from virtually zero percent in 2019 prior to the COVID-19 pandemic to a peak of 40% in mid-2020 – and continued to account for more than a third of such visits in the six months ending in August 2021.
Issue Brief
See More
---