Mental health and substance use disorders are key public health issues and have received increased national attention in recent years. In light of the COVID-19 pandemic, a growing share of people report poor mental health and deaths due to drug overdose have reached record highs. Alongside these worsening issues, challenges with accessing mental health and substance use services have persisted. Poor mental health and barriers to care can vary geographically and by population characteristics. This page highlights relevant findings on the mental health landscape, including state-level data and analyses at the demographic level.
Featured Mental Health Resources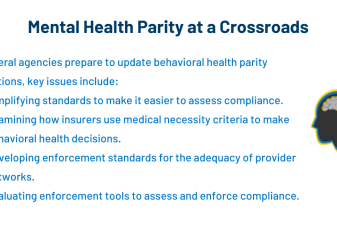 This brief discusses federal mental health parity protections — what they are, who they apply to, who enforces them and key policy issues as Congress and federal agencies evaluate improvements to the law to address gaps in mental health coverage and access.
Issue Brief
See More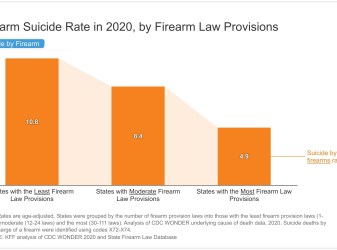 The recent mass shootings in Uvalde and Buffalo have catalyzed discussion around mental health and gun policy. In the same week that the federal Bipartisan Safer Communities Act was signed strengthening background checks for young adults, adding incentives for red flag laws, and reducing access to guns for individuals with a domestic violence history, the Supreme Court struck down New York's "proper cause" requirement for concealed carry allowances. In this issue brief, we use the Center for Disease Control and Prevention (CDC) Wonder database and the State Firearm Law Database to examine the association between suicide deaths by firearm and the number of state-level firearm law provisions.
Issue Brief
See More
---