Federal and state laws, as well as insurers' coverage policies, shape the extent to which women can have coverage for abortion services under both publicly funded programs and private plans. Women who seek an abortion, but do not have coverage for the service, shoulder the out-of-pocket costs of the services.
Featured Abortion Resources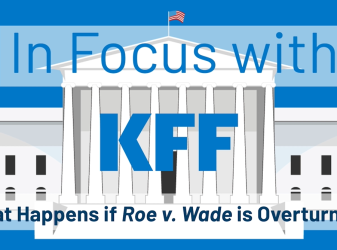 In this video, KFF Associate Director for Women's Health Policy Laurie Sobel describes how a ruling overturning Roe could affect abortion access in the United States.
Video
See More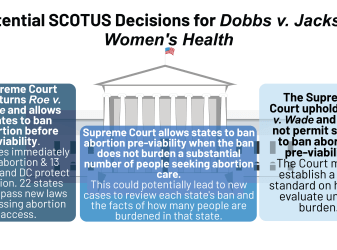 This issue brief provides background on the legal challenges to the Mississippi law in the context of the Supreme Court abortion precedents, addresses the intersections with the litigation that has arisen from S.B. 8, the Texas 6-week abortion ban, and explains the potential outcomes and how they could impact access to abortion around the country.
Issue Brief
See More
---