Over the course of the COVID-19 pandemic, there has been a growing focus on its disproportionate impacts on people of color. This collection provides data on different aspects of the COVID-19 pandemic related to these racial disparities, including data on COVID-19 cases, deaths, and vaccinations by race/ethnicity.
Create a Custom State Report
Use this page to start a custom report compiling data related to COVID-19 disparities for a single state or multiple states.
Step 1: Choose from the selection of State Health Facts indicators below by clicking the "+" button next to indicators in the "Add to Custom State Report" column.

Step 2: Once you've selected the indicators to include, click "Select States" at the bottom of the page to choose the states to be included in the report.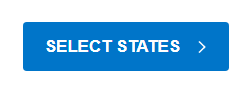 Or, view individual indicators included in this collection by clicking the icon next to indicators in the "View Indicator" column.