Racial Equity and Health Policy
This is an updated analysis of COVID-19 cases and deaths by race/ethnicity that incorporates more recent data amid the surge associated with the Omicron variant.

This issue brief assesses the availability of oral antiviral treatments by county and certain county characteristics, including metro vs. non-metro status, poverty rate, and majority Black, Hispanic, or American Indian or Alaska Native.

KFF is collecting and analyzing data on COVID-19 vaccinations by race/ethnicity to gain increased insight who is receiving the vaccine and whether some groups are facing disparities in vaccination.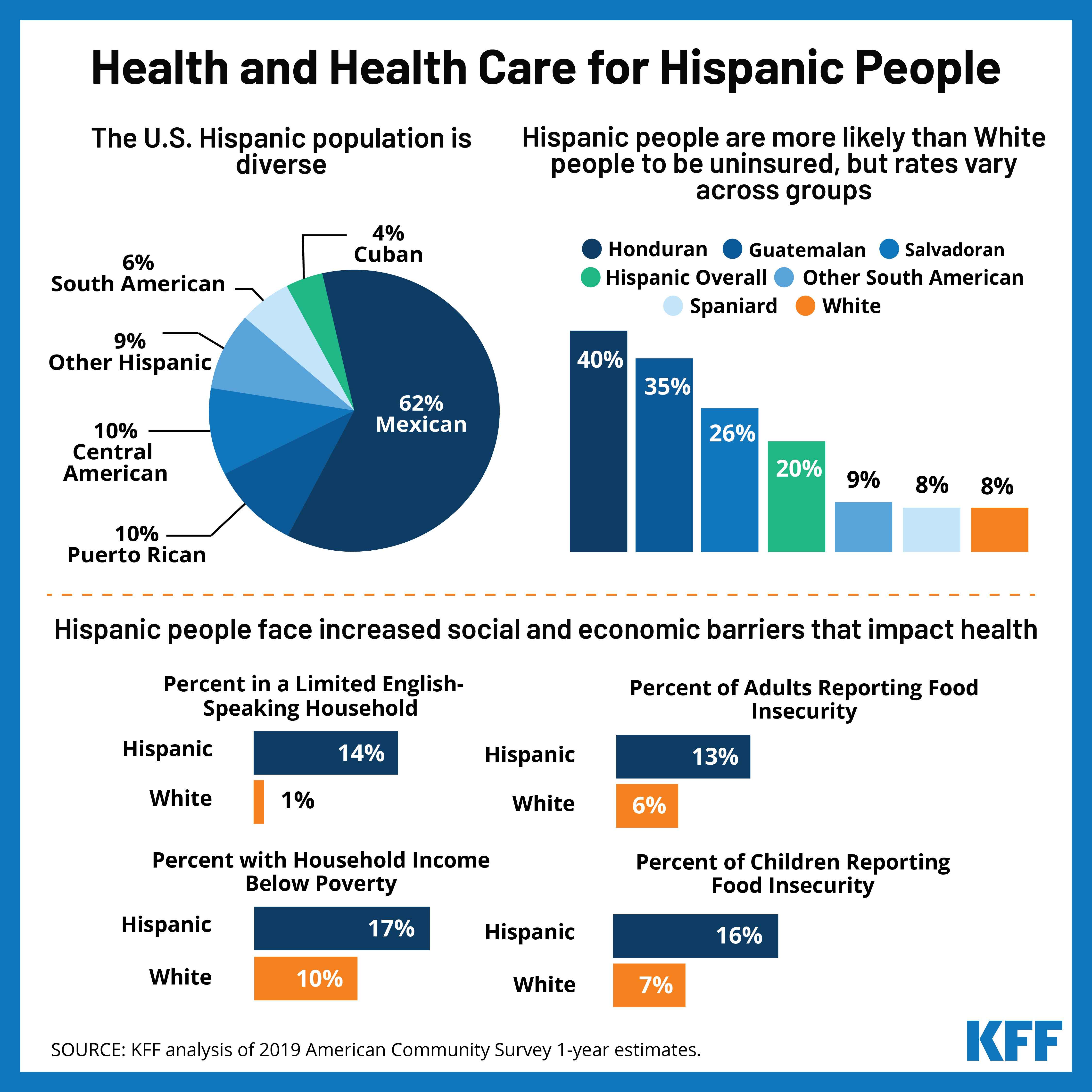 September marks National Hispanic American Heritage Month during which the U.S. recognizes the achievements and contributions of Hispanic people. As the country celebrates these achievements, it is key to recognize that Hispanic people face many disparities in health and health care that limit their overall health and well-being.
Read More
T

his brief provides an introduction to what health and health care disparities are, the status of disparities and how COVID-19 has affected them, the broader implications of disparities, and current federal efforts to advance health equity.
Racial Equity and Health Data
Browse the Latest from KFF