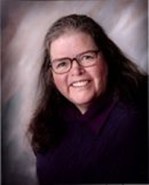 Sheila Malone
Waterville, Maine
profile
more about medicaid
state data
Sheila Malone, 66, suffers from a multitude of health problems due to her exposure to DES, a drug her mother took while pregnant with Sheila to reduce her risk of a miscarriage. Sheila has had many kinds of cancer, beginning in childhood, as well as numerous bone deformities and polio. She is also diabetic. Sheila is covered by Medicare, but because of her low income, she also qualifies for Medicaid's "Medicare Savings Program." This Medicaid program pays Sheila's Medicare Part B premium of $115.40 per month, her Medicare deductibles, and the 20% coinsurance she would otherwise have to pay out-of-pocket for the services she receives. Sheila also qualifies for the federal Low-Income Subsidy program and a state assistance program, both of which help pay for the prescription drugs she gets through Medicare Part D. Sheila could not afford the costs of her health care without the help of Medicaid and the other assistance programs she relies on.
Sheila is one of more than 2.1 million Medicare beneficiaries who receive assistance with their Medicare premiums and cost-sharing through Medicaid's "Medicare Savings Program." Medicare premiums and out-of-pocket costs can be difficult to afford for beneficiaries with low income. The monthly Part B premium alone is $115.40, and beneficiaries must pay 20% coinsurance when they receive services, and a $1,132 deductible for each hospitalization. In 2006, one in four Medicare beneficiaries spent 30% or more of their income on health care, and one in ten spent more than half their income on health care. Through the Medicare Savings Program, Medicaid helps Medicare beneficiaries like Sheila who have annual income below the poverty line ($10,890 for an individual) and limited assets.
"I need to be independent…I couldn't even afford the wheelchair, my copay, if I didn't have the Medicaid. These things actually keep me independent, these programs."