Enhanced Marketplace subsidies have continued to drive up enrollment in the individual market, and the loss of Medicaid coverage by millions of people could contribute to this trend, according to a new KFF analysis. Meanwhile, enrollment in non-ACA-compliant plans is at a record low.
As of early 2023, an estimated 18.2 million people have individual market coverage, the highest since 2016. Individual market enrollment grew by about 29% between early 2020 and early 2023 — a result of enhanced subsidies introduced by the Inflation Reduction Act, increased outreach, and an extended enrollment period.
This enrollment growth could continue in 2023 as states resume Medicaid disenrollments amid the unwinding of the continuous enrollment provision. Some of the people losing Medicaid coverage may be eligible for subsidies on the ACA Marketplaces.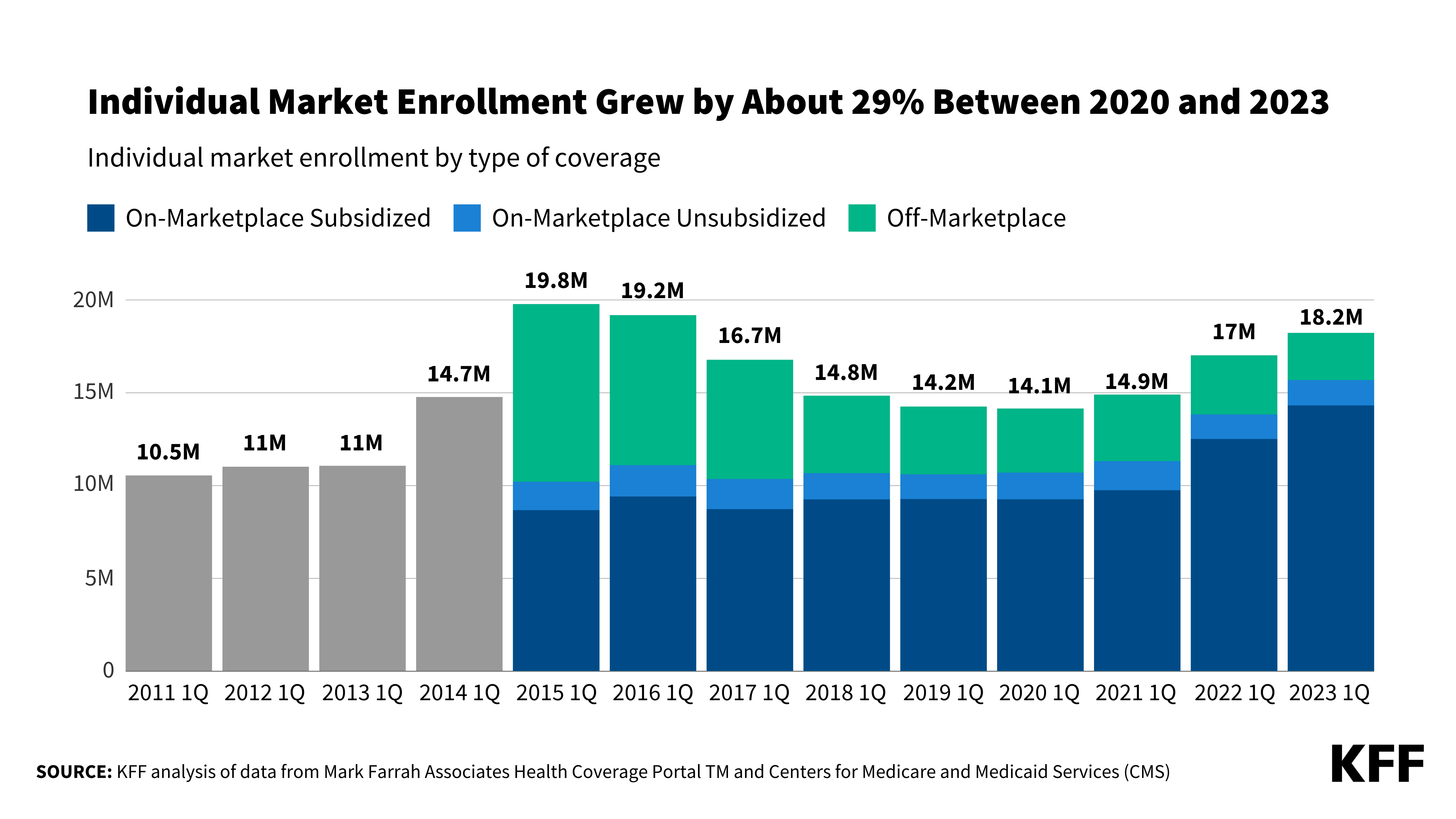 Due in part to the enhanced subsidies, about 4 in 5 individual market enrollees have subsidized coverage — the highest share since the ACA was implemented.
The number of people in non-compliant plans has fallen each year and could decrease further due to the Biden Administration's proposed rule that would reverse the expansion of short-term plans. An estimated 1.2 million people were in non-ACA-compliant plans in mid-2022, compared to 5.7 million in mid-2015. These short-term plans often do not include certain benefits or coverage for pre-existing conditions and can impose a dollar limit on insurance coverage.
If unsubsidized premiums rise in 2024 due to higher health care prices and utilization, enhanced subsidies could shield most individual market enrollees from increases in their monthly payments.