Ask KFF: Karen Pollitz Answers 3 Questions on Why Insurers Deny Claims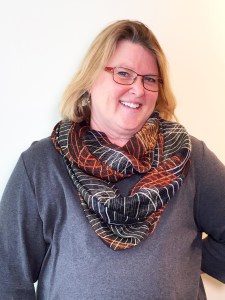 KHN recently published a story highlighting how a nurse with a life-threatening cancer diagnosis' major concern are her medical bills. They're wreaking financial havoc for her and her family. A big part of Carol Marley's problem? Denied claims. An $18,400 chemo bill was submitted with missing information and denied, because it arrived late. An $870 MRI bill was denied because it wasn't pre-authorized. Marley has employer-sponsored insurance. An analysis KFF published last week of plans on Healthcare.gov found that 19 percent of all in-network claims were denied in 2017 on the ACA Marketplace.
Limitations in the federal data restrict our understanding of why denial rates vary so highly between plans and across states, but proposed changes for the next three years from the Centers for Medicare and Medicaid Services around the data that's collected and how it's reported may improve that transparency. For further context into this issue and what may change, we spoke with Karen Pollitz, senior fellow for health reform and private insurance at KFF, who worked on the new denied claims analysis.
1. What do we know about how or why claims are denied? 
Pollitz: If you look on an Explanation of Benefits (EOB), which Carol Marley clearly did, the individual consumer can see why her claim was denied. Despite insurance companies knowing this information, those reasons for denial aren't included in the data put out from CMS. As a result, we have this overall statistic that on average about 1 in 5 claims are being denied on the ACA Marketplace, but we can't say why. We do know issuers' denial rates vary quite a bit. Some are less than 10 percent, and some are more than 40 percent. Without any other detail on what's going on, it's hard to know how the plan really works. Does it pay claims reliably? If claims are denied, is there any kind of pattern? By how much are reporting differences driving the variation? The ACA requires all plans — including employer plans and marketplace plans — to report data to HHS to make these kinds of internal operations more transparent, but right now data are only being collected from ACA Marketplace plans, sold to individuals and families on Healthcare.gov. So we don't know much about employer plans like the one Carol Marley was on, because there currently aren't similar reporting requirements, even though HHS has that authority.
What we do know is that insurers can program their automated processing systems to be more or less forgiving – kicking out every claim that even has one comma in the wrong place, for instance. And if the wide variation of plan denial rates on the ACA Marketplace are any indication, at least some of the variation is probably because some insurers are more reliable payers of claims. But we can't determine the exact reasons yet.
2. How are CMS's proposed changes to the denial rate data likely to change analysis of this issue? What could it impact?
Pollitz: Today, insurers are only reporting the number of in-network claims submitted in a year, the number of those that are denied, the number of appeals, and what happens to the appeals. That's one number in each of those categories, for the whole year, for all of the plans one issuer sells in that state on Healthcare.gov. So it's highly aggregated. There aren't any reported reasons for the denials.
CMS has proposed that this year it will start collecting more data and displaying it at the individual plan level. They'll also begin to collect reasons behind denials in five categories for the future, including an 'All Other' category. Based on a report of all plans from Connecticut we highlighted in our analysis, I'm expecting "All Other" will be a large share of the denials.
This beginning stage of improving transparency would give consumers a little more information. Eventually, these data will provide some relative numbers as they're thinking through a choice of 10 plans on the ACA Marketplace. At some point, as consumers compare prices they may look at claim denial rates as well, though I don't know how much they could rely on data that's currently reported without all of the reasons for denials detailed.
3. Are there any steps consumers could take now to make a difference when they experience denied claims and the resulting surprises on their medical bills? 
Pollitz: Under the ACA, people have a right to appeal any time a claim is denied. And if the insurance company says no upon reconsideration, people also have a right to go to external review, where an independent organization looks at the case and makes a binding decision. The appeal is intended to be a protection for people, so if a claim is denied inappropriately, they have an opportunity to get that fixed. But our analysis shows less than one half of 1 percent of the in-network denied claims were appealed by people with coverage from Healthcare.gov. In over 85 percent of those that were appealed, the insurer upheld its denial at reconsideration. Less than 1 out of every 11,000 denied claims went to external review.
While the total number of denied claims could be inflated by duplicate claims denials, the data nonetheless show that denied claims do not usually make it to external review. There are lots of reasons why people don't appeal claims, including because they're sick, which is why they were making the claims in the first place. It's all the more reason why denial data that is more comprehensive can tell a more detailed story. Not only because this matters to patients, but also because transparency makes oversight and accountability easier.
I think there's a desire on all sides for clearer data. We really can't figure out what proportion of denials results in care going uncompensated for the patients — or for their providers. And insurers may get a bad reputation for activities that perhaps aren't so bad after all.