ACA Marketplace insurers are requesting a median premium increase of 6% for 2024, according to a new KFF analysis of the preliminary rate filings. Insurers' proposed rate changes – most of which fall between 2% and 10% – may change during the review process.
Although most Marketplace enrollees receive subsidies and are not expected to face these added costs, premium increases could result in higher federal spending on subsidies.
Insurers cite price increases for medical care and prescription drugs as a key driver of premium growth in 2024, according to KFF's examination of publicly-available documents from 58 insurers.
In addition to inflation's impact on medical costs, insurers point to growth in the utilization of health care, which fell in 2020 but has since returned to more normal levels.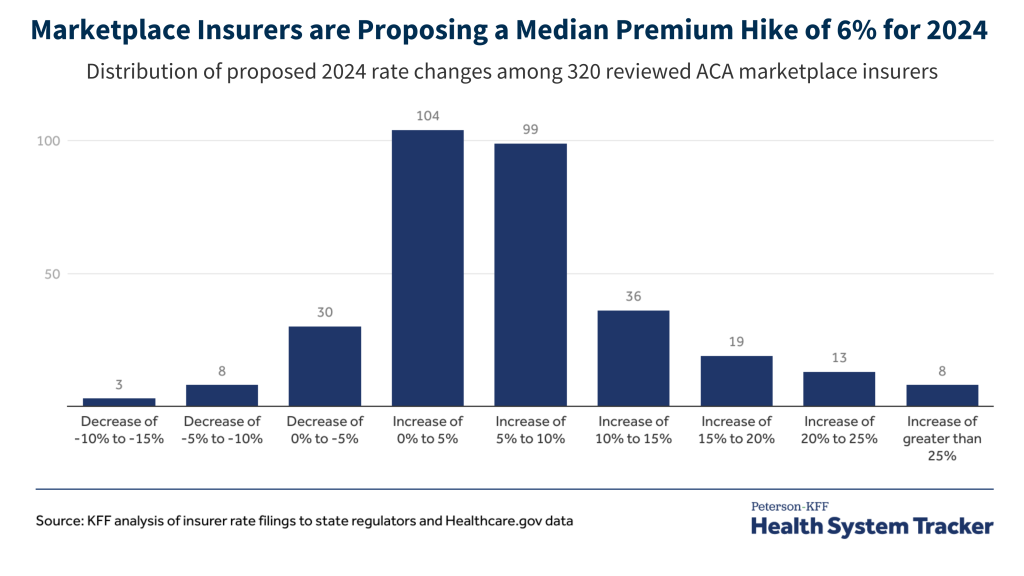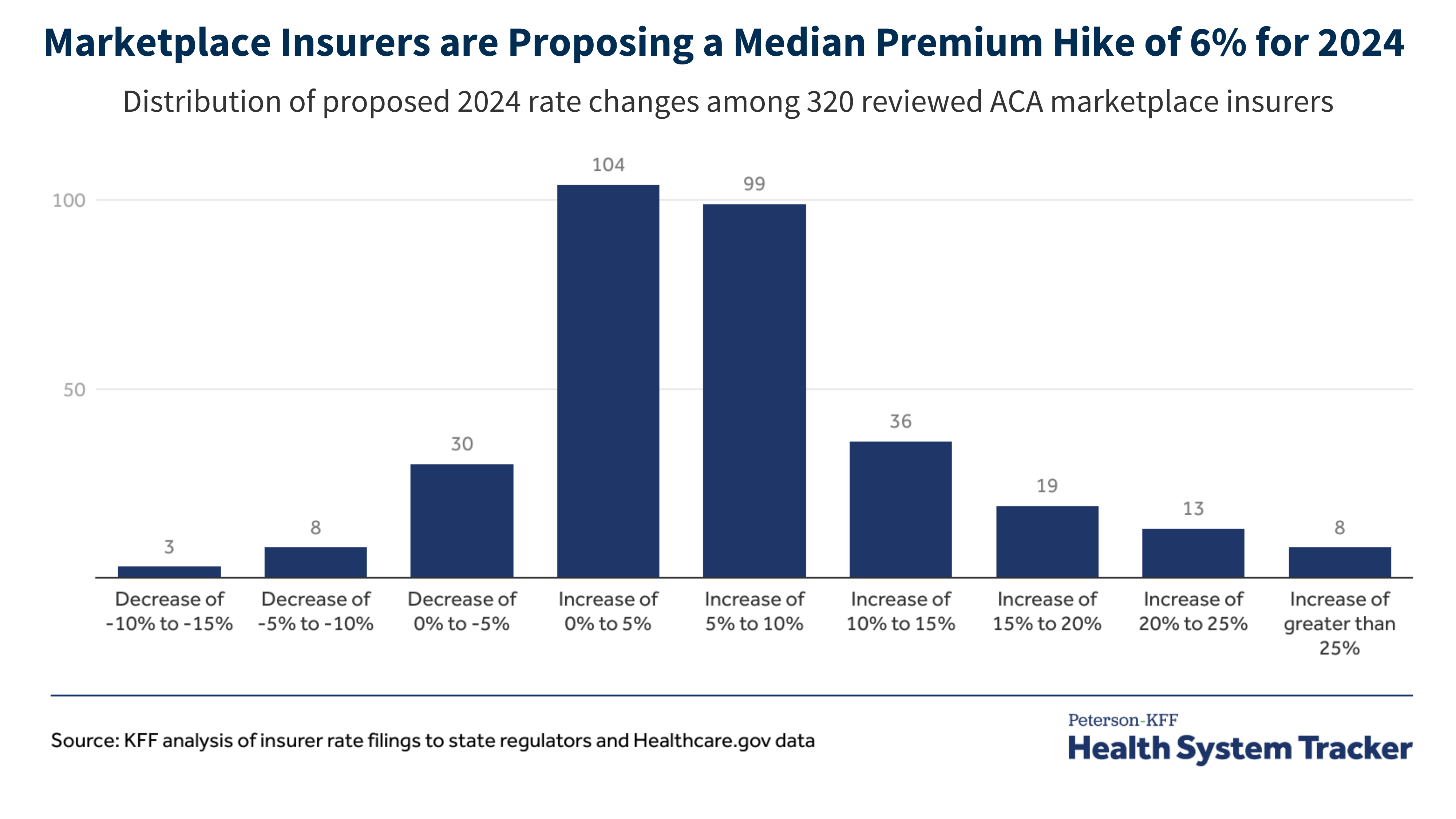 Meanwhile, the impact of COVID-19-related costs on premiums remains much more uncertain. While some of the 320 ACA Marketplace insurers expect vaccine commercialization to increase costs on a per-dose basis, drops in COVID treatments and new cost sharing for testing may lower insurer costs and offset some growth in premiums.
A small number of insurers cite other potential drivers of premium hikes, including the unwinding of the Medicaid continuous enrollment provision (which has already led to the disenrollment of at least 3.8 million people from Medicaid) and new high-cost weight loss drugs.
The full analysis and other data on health costs are available in the Peterson-KFF Health System Tracker, an online information hub dedicated to monitoring and assessing the performance of the U.S. health system.