Unlike past recessions, the health sector saw a big drop in employment in early 2020 similar to other sectors as the COVID-19 pandemic shut down much of the nation's economy and remains below expected employment levels through November 2021, a new KFF chart collection shows.
The chart collection takes a deep dive into the Bureau of Labor Statistics data to analyze how jobs and wages in the industry shrank and recovered compared to other sectors. Key findings include:
After a sharp drop in employment at the beginning of the pandemic, jobs in the health sector began to return in May 2020 but the recovery remains incomplete. In November, employment in the health sector remains 2.7% lower than its peak in February 2020.
The number of workers in nursing care and elder care facilities has continued to decline even after other health settings experienced a rebound. As of November, nursing care facilities and elder care facilities employed 15% and 11.1% fewer workers than they did in February 2020.
Outside of hospitals, unemployment for men in health care has declined to 2.9% in November from 3.5% in February 2020. By contrast, women in non-hospital health jobs saw an increase in unemployment to 3% in November compared to 2.3% in February 2020.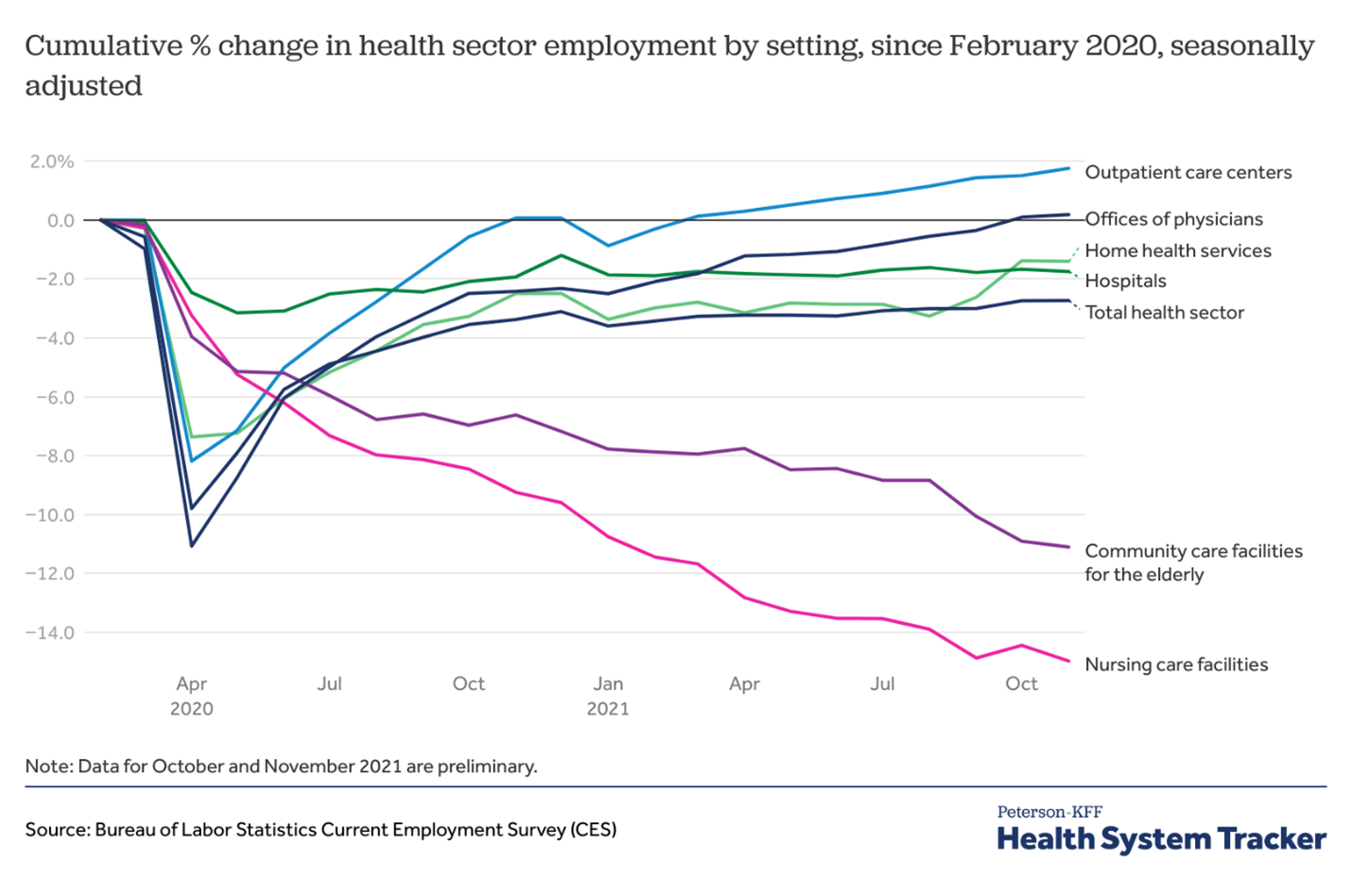 The chart collection is available through the Peterson-KFF Health System Tracker, an online information hub that monitors and assesses the performance of the U.S. health system.