President Donald Trump and Republicans in Congress pursued several major efforts to repeal and replace the Affordable Care Act (ACA) but were unable to get a bill through the U.S. Senate in 2017. In 2018, Congress did pass a tax bill that eliminated the ACA's tax penalty for not obtaining health coverage beginning in 2019. The Trump Administration's actions and decisions also have affected the ACA marketplaces and will continue to reshape how Americans get health insurance into 2019 and beyond.
Featured Affordable Care Act Resources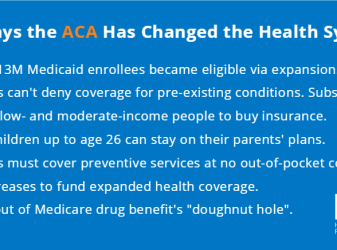 On December 14, 2018, a federal trial court judge ruled that the Affordable Care Act's (ACA) individual mandate is unconstitutional and that the entire law should be struck down as a result. This brief considers the complex and far-reaching impact were the entire law ultimately held to be invalid.
Fact Sheet
See More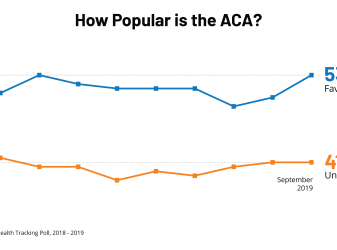 This compiles key polling data examining the favorability of the ACA and its provisions, including protections for people with pre-existing conditions and the law's individual mandate penalty, which Congress eliminated effective in 2019.
Poll Finding
See More
---