More than a decade after its enactment, tens of millions of people nationwide rely on coverage options created through the Affordable Care Act of 2010 (ACA). The law has survived multiple court challeges at the U.S. Supreme Court and repeated attempts by Republicans in Congress to repeal it. Subsequent legislation has scaled back some aspects of the law and expanded others, including by the COVID-19 relief bill, the American Response Plan Act of 2021. This page highlights relevant analysis about the ACA and proposed and enacted changes to it..
For information about ACA Marketplace Open Enrollment, including fact sheets and 300+ FAQs, visit our collection of resources on Understanding Health Insurance.
Featured Affordable Care Act Resources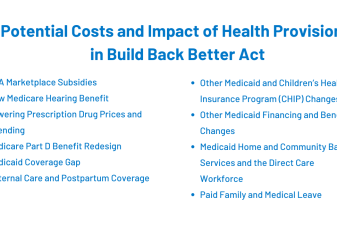 A summary of 10 of the major health coverage and financing provisions of the current Build Back Better Act, with discussion of the potential implications for people and the federal budget.
Issue Brief
See More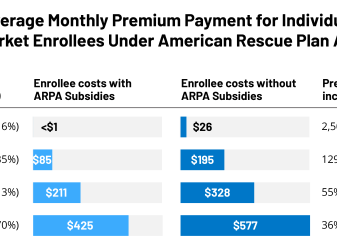 In this Policy Watch we explore the potential impact of the expiration of the American Rescue Plan Act's enhanced financial help and new eligibility for the Affordable Care Act's health insurance Marketplace federal subsidies. While the COVID-19 relief legislation passed earlier this year provides greater subsidy assistance through 2022, Democrats in Congress are currently considering making the temporary federal help permanent or extending it as part of their planned budget reconciliation legislation.
Blog
See More
---