Public Education Partnerships: Viacom: Campaign Materials
KNOW HIV/AIDS Campaign Materials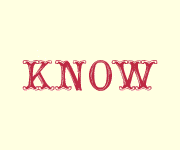 We encourage you to host an online ad on your website to help raise awareness about the importance of HIV testing.
Website
At the KNOW HIV/AIDS initiative's website – www.knowhivaids.org – visitors can find a HIV testing facility in their area, test their knowledge of HIV/AIDS, learn the facts about HIV/AIDS and about getting tested, access additional resources, learn about how they can get involved in the fight against HIV/AIDS, and find out more about the KNOW HIV/AIDS campaign.
Text Messaging
In March 2007, KNOW HIV/AIDS launched a new campaign short code: KNOWIT (566948). This resource provides audiences with easy access to local testing center information via their mobile phones. By "texting" their zip code to KNOWIT, users can quickly, easily and anonymously receive information about local HIV testing locations in a format increasingly familiar to younger audiences. This first-of-its-kind national testing initiative was supported by the CDC, which provided the back-end informational resources to support the campaign.
Information Guide
A crucial piece of all of the Foundation's public education efforts are free resources and other referral services that are promoted through public service messages and other campaign components. Working with an editorial team at Simon & Schuster, another Viacom property, the Foundation developed a 30-page informational guide that provides basic facts about HIV/AIDS, including information about testing – Get Informed, Get the Facts About HIV/AIDS. More targeted guides aimed at youth, parents, African Americans, and Spanish-speakers are also available.
Get Informed, Get the Facts About HIV/AIDS

You can also order a copy of the guide free-of-charge through the toll-free hotline, 866-344-KNOW (5669), or online at the KNOW HIV/AIDS website. Callers wanting more information can be connected to the CDC's national HIV and STD referral service, through the hotline, to speak with a counselor or to find a local testing center.
Local Ad Campaigns
KNOW HIV/AIDS has teamed up with the National Association of People with AIDS (NAPWA-US) and Cable Positive to promote HIV testing by sharing rights-free television and radio ads that will reach thousands of people for National HIV Testing Day (June 27).
If you are interested in using television, radio, and outdoor PSAs developed under the campaign in your community outreach or local markets, please contact Laura Wiggs at lauraw@kff.org.
Survey
A new national survey of African Americans reviews aspects of the Rap It Up and KNOW HIV/AIDS campaigns, which are ongoing HIV/AIDS public education partnerships conducted by the Kaiser Family Foundation with Black Entertainment Television (BET) and Viacom, Inc., respectively. The survey seeks to look at the reach and impact of the campaigns. Rap It Up is the single largest public education effort on HIV/AIDS and related issues directed toward the African American community.
Assessing Public Education Programming on HIV/AIDS: A National Survey of African Americans