GreaterThanAIDS Media Partnership: Resources and Materials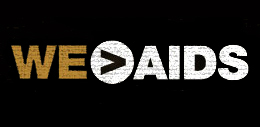 Greater Than AIDS Toolkit
An abundance of community materials are avialable on GreaterThan.org.
The Greater Than AIDS toolkit offers promotional and informational materials which are available rights-free for educational purposes and to extend the reach of Greater Than AIDS on the ground and online. Materials are available to download on the spot or hard copies can be requested right from the toolkit
. Materials subject to available quantities.
Custom materials, including t-shirts, bannerstands, and fans can be purchased direct from vendors. Greater Than AIDS does not profit from custom merchandise sales.
Organizations are finding innovative ways to be Greater Than AIDS. To find out what you can do in your community, read their success stories:
For more Resources, visit http://www.greaterthan.org/take-action/resources/.