A new KFF analysis finds that states received over $117 billion in enhanced federal Medicaid funding in exchange for pausing disenrollments during the first three years of the pandemic. The injection of federal money enabled states to spend less of their own funds on Medicaid even as enrollment rose by more than 23 million people nationally and total Medicaid spending increased by billions of dollars.
Pandemic-era enrollment protections expired in March, and in April states were permitted to resume disenrollments of people who are no longer eligible for Medicaid or who do not complete the eligibility renewal process.
As the enhanced federal funding is phased out and ultimately eliminated next year, states' spending on Medicaid will likely increase — though the impact will vary by state. The size of the increase in state Medicaid spending will depend largely on changes in total spending growth, which in turn reflect how quickly people are disenrolled, how many new people come on to Medicaid, and how spending per person in the Medicaid program will change.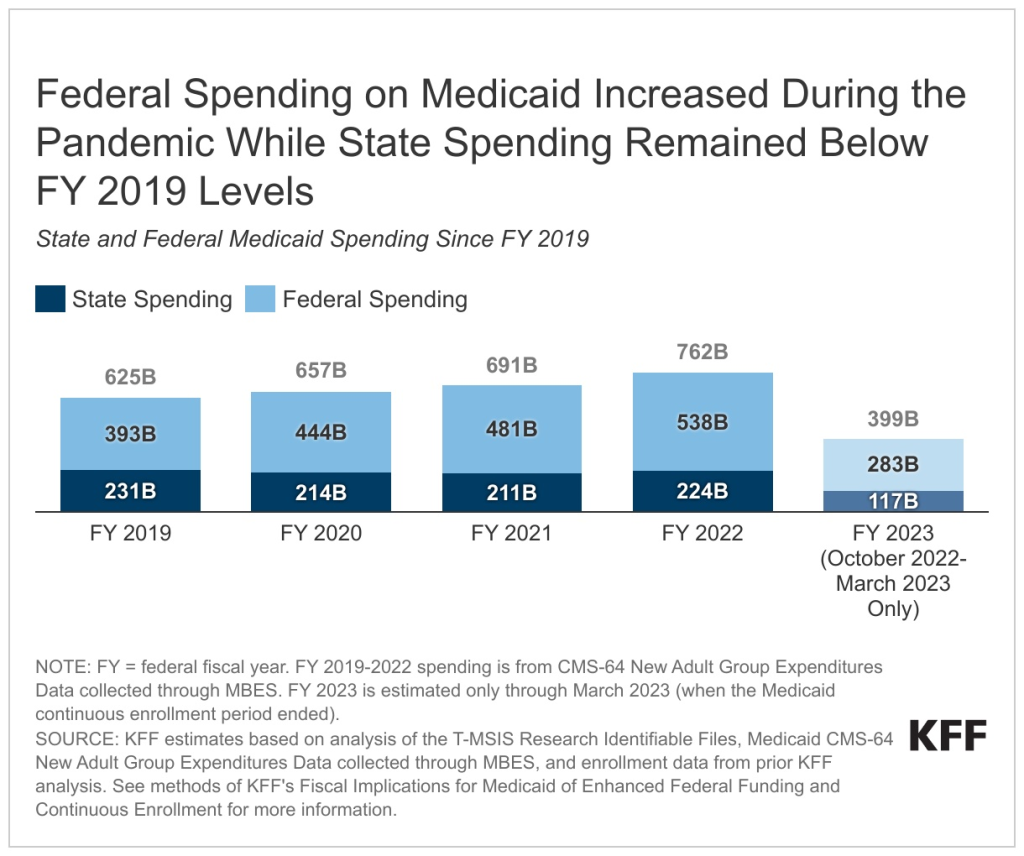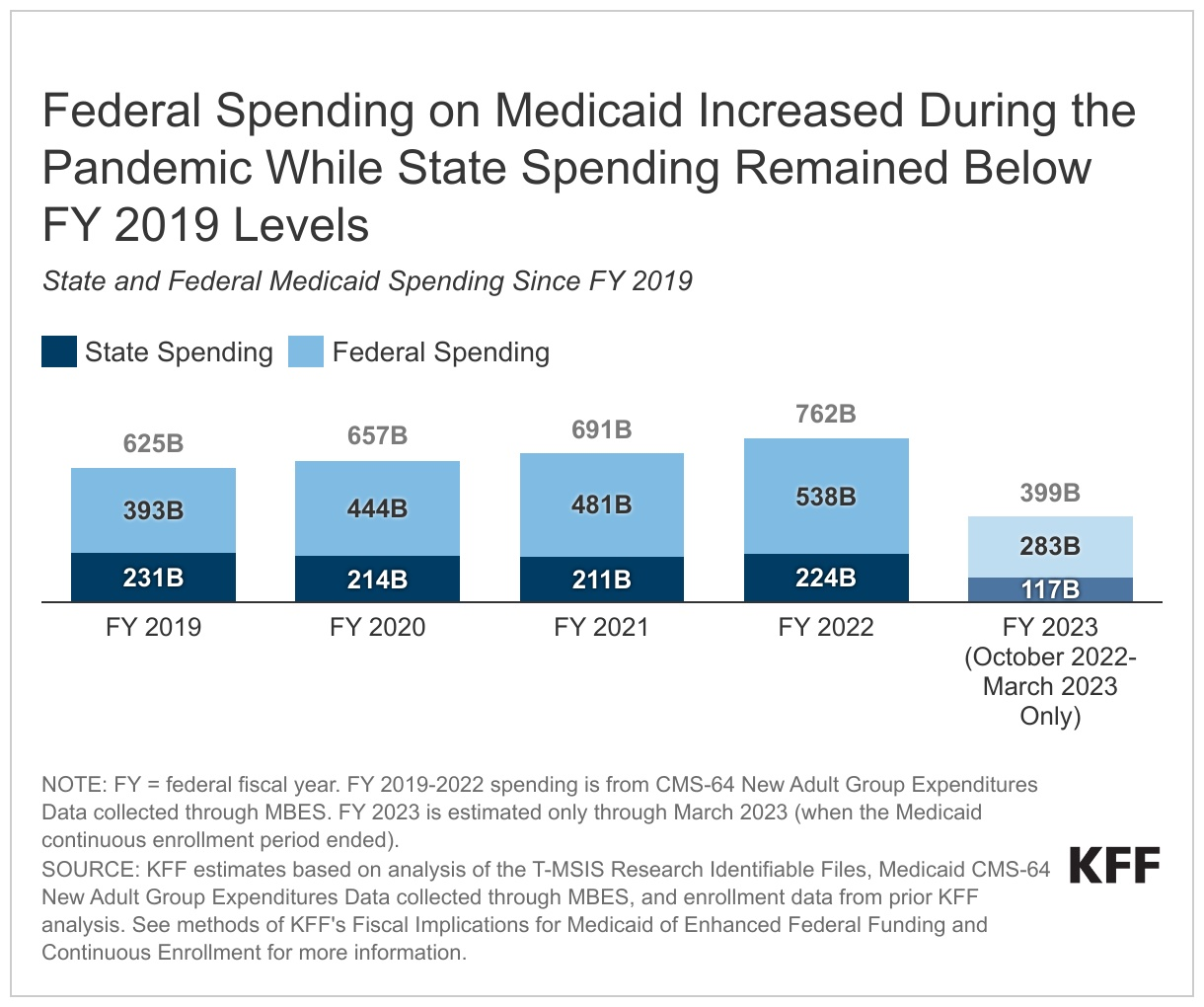 States that have not adopted Medicaid expansion under the Affordable Care Act received a disproportionately large share of the more than $117 billion in enhanced federal funds that was disbursed when enrollment protections were in effect. That's because the extra funding came in the form of enhanced federal matching money that did not apply to spending on Medicaid enrollees who were made eligible for the program through the ACA expansion.

Non-expansion states received 27 percent of the enhanced funding despite accounting for only 22 percent of all Medicaid spending, the analysis finds.

The full analysis, "Fiscal Implications for Medicaid of Enhanced Federal Funding and Continuous Enrollment," includes data showing how much each state received in enhanced federal funding from January 2020 through March 2023.
Related resources:
Medicaid Enrollment and Unwinding Tracker
How Many People Might Lose Medicaid When States Unwind Continuous Enrollment?
10 Things to Know About the Unwinding of the Medicaid Continuous Enrollment Provision