New 2020 data on U.S. health spending are now available on the Health Spending Explorer, an interactive tool that allows users to explore trends in health expenditures by federal and local governments, insurers, service providers, and individuals.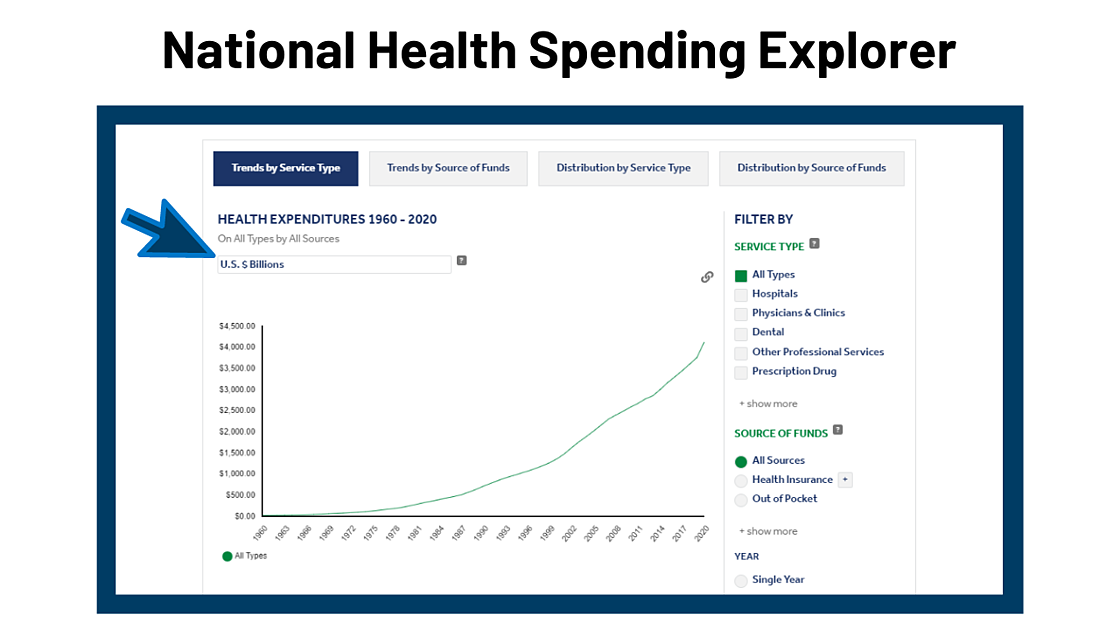 The data, which span from 1960 to 2020, are based on the just-released national health spending report from the federal government. The new data reflect the country experiencing a global pandemic which impacted health care spending and policymaking in 2020. Points of interest include:
Overall, U.S. health care spending growth doubled from 4.3% in 2019; the 9.7% increase is the largest increase since 2002, driven by federal spending growth related to the pandemic and economic crisis
Out-of-pocket spending fell for the first time since 2009 as Americans used the health care system less for non-COVID related health issues
Public health spending skyrocketed by 113%
Prescription drug spending grew at 3%
Users can build and download these and other custom charts, with options to filter data by type of service and source of funds.
The interactive is available on the Peterson-KFF Health System Tracker, a partnership between the Peterson Center on Healthcare and KFF that monitors the U.S. health system's performance on key quality and cost measures.