The Peterson-KFF Health System Tracker provides clear, up-to-date information on trends, drivers and issues that impact the performance of the system. It also illustrates how the U.S. is performing relative to other countries and how different parts of the system are performing relative to one another. A partnership of the Peterson Center on Healthcare and the KFF, the Tracker's work goal places a heavy emphasis on data and evidence, addressing key questions through collections of charts, which provide data with additional context and synthesis of the latest research and developments. The Tracker also provide regular insight briefs for a more in-depth look at topical questions.
Featured Peterson-KFF Resources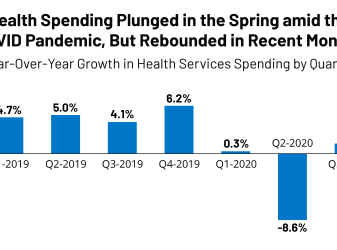 This chart collection summarizes what is known so far about how health costs and utilization have changed during the COVID-19 pandemic. Health spending is on track to be somewhat lower in 2020 than in 2019 – the first time that's happened since the government started tracking it.
Issue Brief
See More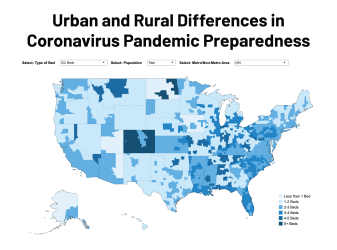 The coronavirus outbreak has hit densely populated urban areas of the United States first and hardest. Some health systems have experienced surges of patients, raising concerns that there are not enough hospital beds, staffing, and equipment. The novel coronavirus was slower to spread to rural areas in the U.S., but…
Issue Brief
See More
---