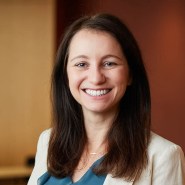 Meredith Freed
Senior Policy Analyst, Program on Medicare Policy
Meredith Freed is a Senior Policy Analyst with KFF's Program on Medicare Policy. She performs research and analysis on a broad range of issues related to Medicare and the population it serves, including oral health, Medicare Advantage, prescription drug costs, and Medicare spending and financing.
Prior to joining the KFF, she was a Senior Research Assistant at the Duke-Margolis Center for Health Policy, where she worked on a wide variety of projects related to FDA regulation.
Meredith holds a Master of Public Policy degree from Georgetown University's McCourt School of Public Policy and a Bachelor of Arts degree from the University of Pennsylvania.