Almost every state reported increasing Medicaid payment rates for home- and community-based services to recruit and retain workers as part of their strategy to address long-standing workforce challenges, according to a new report from a survey of state officials administrating those programs. Most states also report developing or expanding worker education and training programs and offering incentive payments to recruit or retain workers.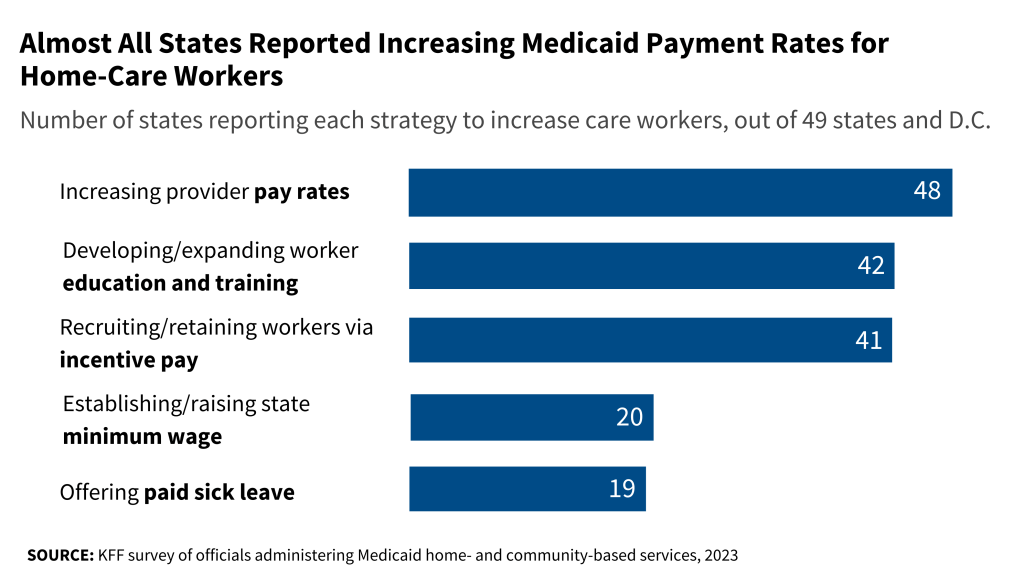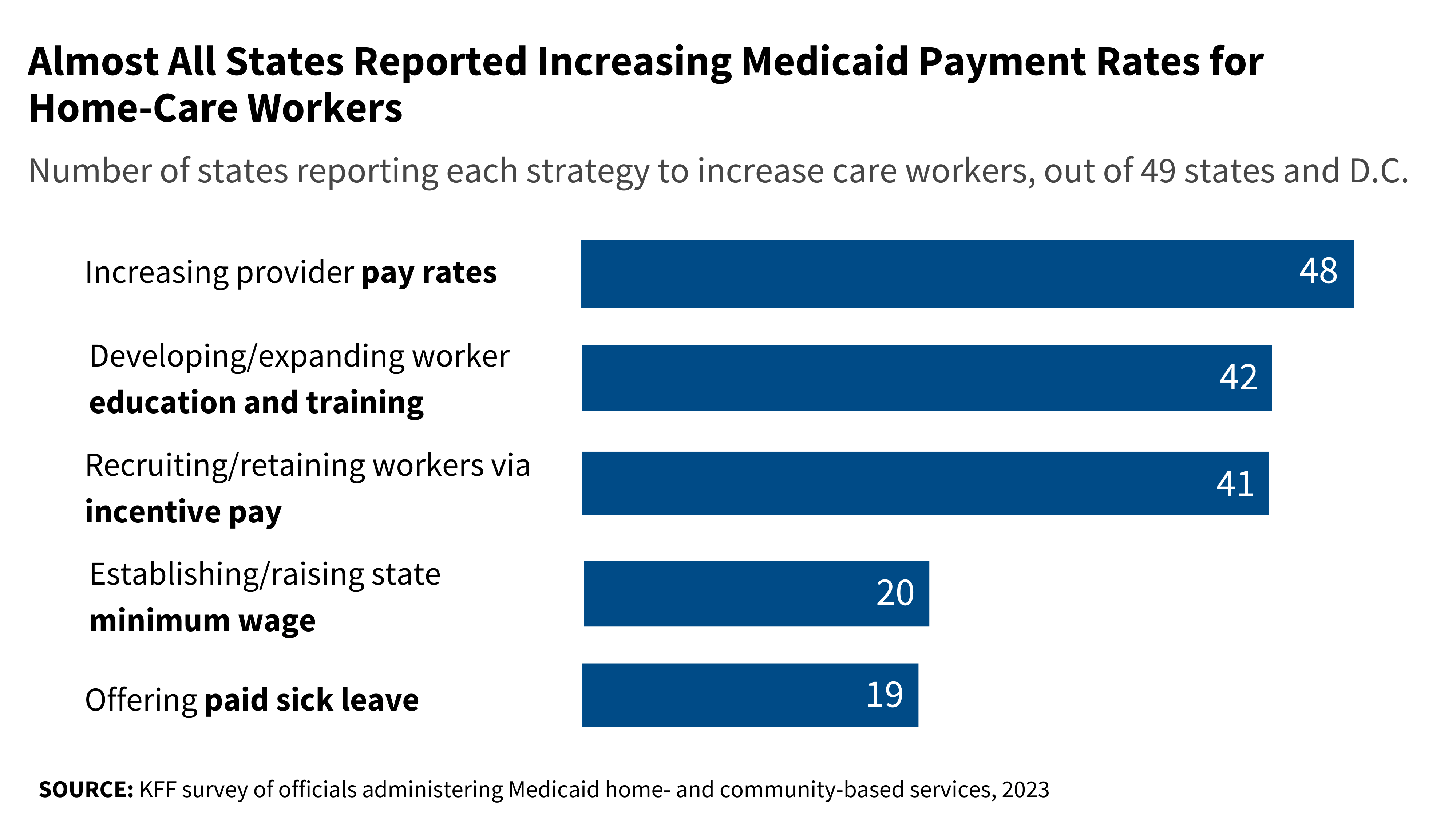 All surveyed states reported shortages of care workers and most (43 states) experienced permanent closures of providers over the last year. Staff shortages were most common among direct support professionals, personal care attendants, nursing staff, and home health aides. Closures were most common among adult day health programs (32 states), group homes (29 states), and assisted living facilities (27 states.)
Even with increased payment rates, among the 34 states that reported time-based payment rates for personal care providers, 20 pay less than $20 per hour. Based on survey results, KFF estimates that median Medicaid payment rates to home- and community-based service providers are $19 per hour for personal care providers, $28 for home health aides, and $43 for registered nurses providing home and community-based care. There is considerable variation in provider payment rates and state officials say it is difficult to report these numbers.
The home-care workforce is diverse and encompasses individuals with a variety of job titles, including personal care aides, direct support professionals, home health aides, certified nursing assistants, and independent providers. Pay rates and training and certification requirements vary across roles. Home health aides and certified nursing assistants are the only types of providers that must comply with federal training and certification standards.
All states (except Florida) and the District of Columbia responded to the 2023 survey, though response rates varied by question.