A New Analysis Takes a Closer Look at Online Contraception Platforms Amid the Pandemic
Even prior to the COVID-19 pandemic, hormonal contraception became more accessible to many outside of traditional clinical settings through websites or apps that offer contraception via telehealth. To better understand this emerging method of contraceptive access, a new KFF analysis provides a deeper look at telecontraception platforms, offering insights into the practices of 13 different companies based on information collected between November 2020 through January 2021. Key highlights from the report include:
All of the companies reported an increase in services and demand since the COVID-19 pandemic, with a majority seeing an increase over 50% since the start of the pandemic. Oral contraceptives, which make up the largest share (87%) of these companies' product lines, had the greatest increase in demand for most companies.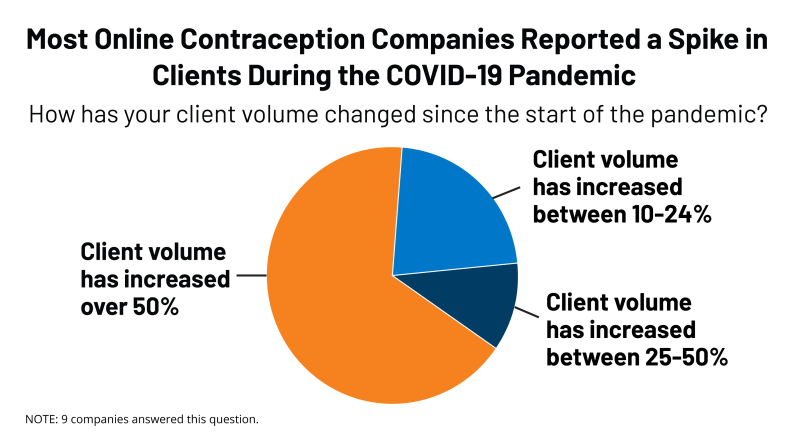 While all of the companies surveyed provide contraception, many also provide services such as urinary tract infection (UTI) treatment, STI diagnosis and treatment services, skin care and hair loss treatments, and other primary care services.
The majority of the companies accept private insurance for contraception, but most charge a fee ranging from $15 to $99 annual membership costs for the telehealth services. Fewer companies accept Medicaid citing barriers such as administrative burdens and state variation regarding Medicaid requirements. A sizeable share of clients pay cash for their contraception with most companies offering a $10 to $15 oral contraception per month option.