Updated: House Appropriations Committee releases FY16 Health & Human Services Appropriations Bill
The House Committee on Appropriations released the FY 2016 Departments of Labor, Health & Human Services, Education and Related Agencies appropriations bill and associated committee report, which provides global health funding through the Centers for Disease Control and Prevention (CDC) and for research activities at the National Institutes of Health (NIH). The bill specifies $426.9 million for global health activities at CDC, which includes $128.4 million for HIV. The bill also provides $68.6 million for research activities at the Fogarty International Center (FIC) at NIH. Additional information on global health research programs at NIH is not yet available.
Note: The majority of U.S. global health funding is provided through the State & Foreign Operations (SFOPs) appropriations bills; learn more about the House SFOPs appropriations bill here.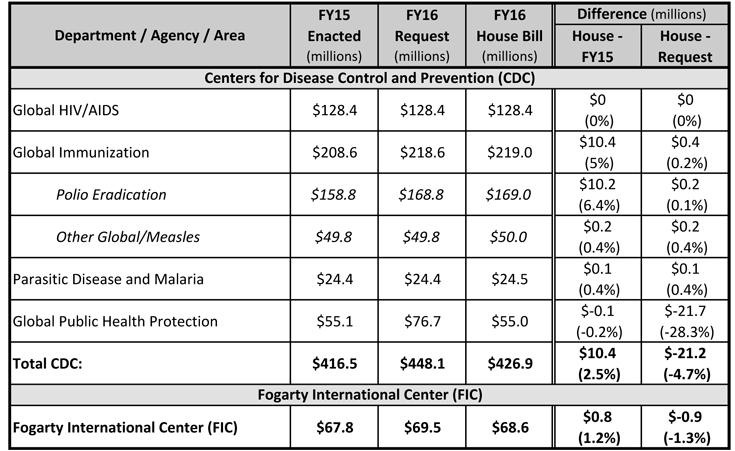 The KFF Daily Global Health Policy Report summarized news and information on global health policy from hundreds of sources, from May 2009 through December 2020. All summaries are archived and available via search.
Tags