With the country waiting on the Supreme Court's decision on Dobbs v. Jackson Women's Health Organization, the case that could overturn Roe v. Wade, many are looking towards telehealth as an alternative to expand access to medication abortion. A new KFF issue brief explains the newly revised Food and Drug Administration (FDA) policy on medication abortion and the differential impact this could have on states by assessing the intersection of federal policy regarding dispensing medication abortion pills with state laws regulating the provision of abortion services.
Prior to the COVID-19 pandemic, dispensing medication abortion via telehealth was limited by a FDA requirement which allowed only certified clinicians to dispense mifepristone, the medication abortion pill, at a health care setting. After temporarily suspending the enforcement of the requirement during the pandemic public health emergency, the FDA permanently lifted the requirement on December 16, 2021.  While this change will likely expand access to medication abortion in some states, many states have other policies that will still restrict medication abortion via telehealth.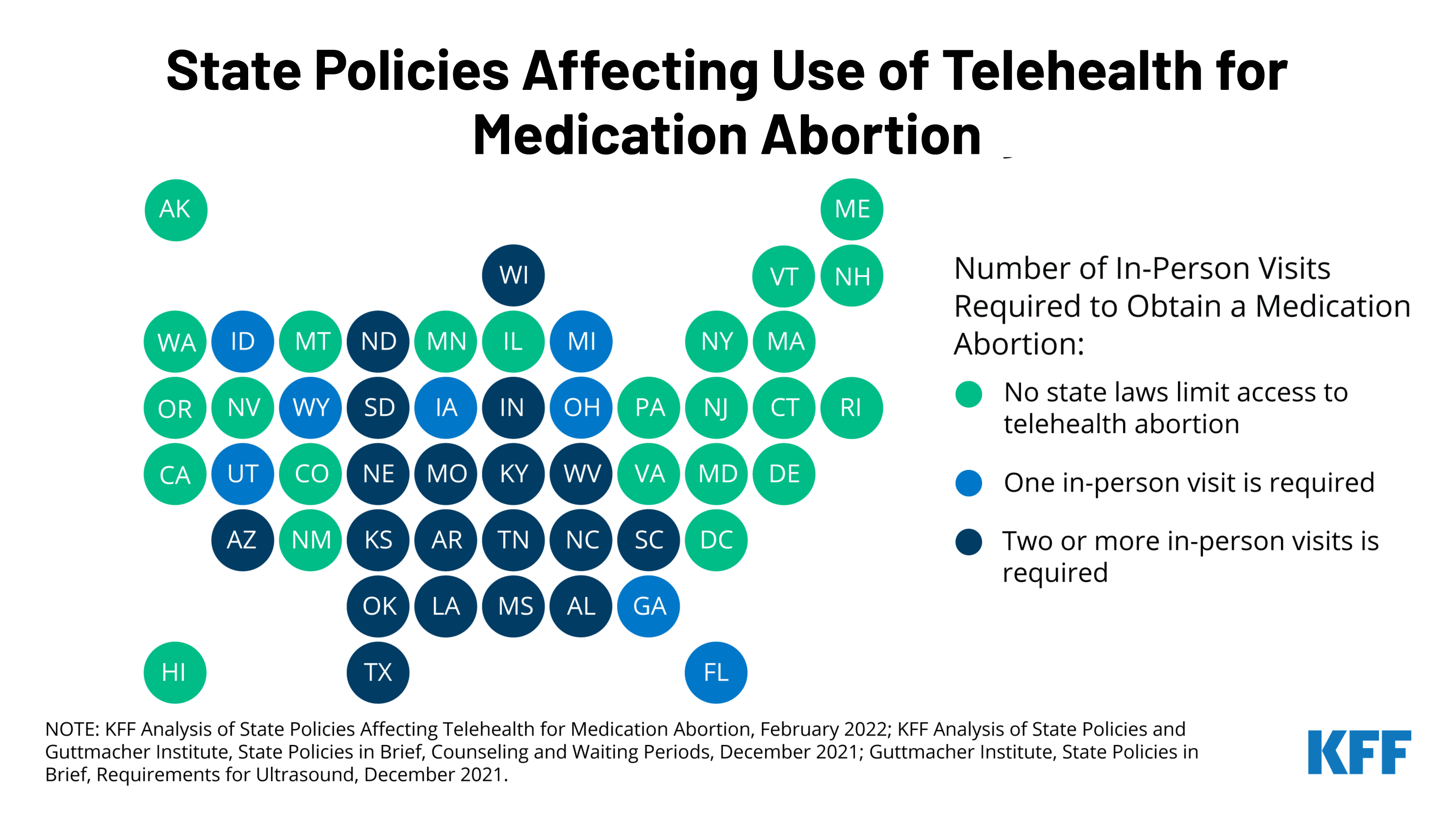 The new brief reviews state requirements and regulations that affect the availability of medication abortion via telehealth, including which states have directly banned telehealth abortions already. To learn more about the latest news on abortion, visit www.kff.org/womens-health-policy/.