These resources explain the current status of coverage for reproductive health issues and explore how the scope of that coverage is changing under the Trump Administration.
Featured Reproductive Health Resources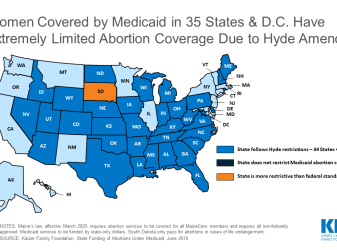 This brief details the federal programs that are affected by the Hyde Amendment, provides estimates on the share of women insured by Medicaid affected by the law, reviews the impact of the law on their access to abortion services, and discusses the potential effect if the law were to be repealed.
Issue Brief
See More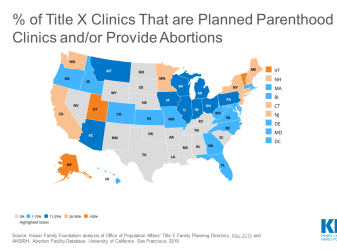 This map presents the share of Title X clinics that are Planned Parenthood clinics and/or provide abortions (as of 05/2019) and would no longer qualify for funding unless they separate from Planned Parenthood Federation of America or physically separate their abortion services from their family planning care.
Issue Brief
See More
---