Visualizing Health Policy: Physicians and Medicare
The February 2014 Visualizing Health Policy infographic takes a look at physicians and Medicare, including information about Medicare's payment formula for physicians and about access to health care for people covered by Medicare.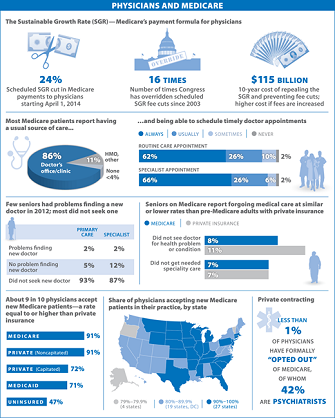 Visualizing Health Policy is a monthly infographic series produced in partnership with the Journal of the American Medical Association (JAMA). The full-size infographic is freely available on JAMA's website and is published in the print edition of the journal.