Amid heightened public concern, the cost of prescription drugs is the focus of renewed attention by the Trump administration, the Biden campaign and lawmakers in Congress and state capitals. Proposed actions range from sweeping health care system changes to targeted initiatives that could affect Medicare, Medicaid and private insurance. See KFF's research, analysis and public opinion data, as well as Kaiser Health News' journalism, related to prescription drugs and their costs.
Featured Prescription Drugs Resources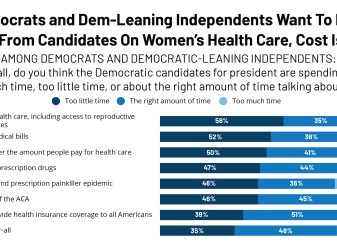 This poll examines health care issues in the Democratic presidential primary , government negotiation of prescription drug prices, party trust on health care, Medicare-for-all, and the pending Texas v. US lawsuit affecting the Affordable Care Act and pre-existing condition protections.
Poll Finding
See More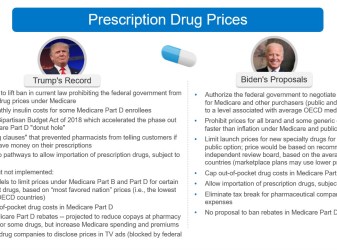 This slideshow explains the similarities and differences among major proposals to lower prescription drug costs introduced by the Trump Administration, members of Congress, and the Biden campaign.
Slideshow
See More
---