Mental health and substance use disorders are a key public health issue. Nearly 17 million adults and an additional 3 million adolescents reported having a major depressive disorder in the past year. Over 10 million adults with any mental illness had serious thoughts of suicide in the past year. Additionally, nearly 14 million adults reported an unmet need for mental health or substance use disorder treatment.
Amid the COVID-19 pandemic, many Americans are struggling with mental health challenges. More than 30% of adults have reported symptoms of anxiety or depressive disorder during the pandemic. Recent KFF polling has consistently found large shares of adults reported their mental health has been negatively impacted due to worry and stress over the coronavirus.
Read more about this collection
Create a Custom State Report
Use this page to start a custom report compiling data related to mental health and substance use disorder for a single state or multiple states.
Step 1: Choose from the selection of State Health Facts indicators below by clicking the "+" button next to indicators in the "Add to Custom State Report" column.

Step 2: Once you've selected the indicators to include, click "Select States" at the bottom of the page to choose the states to be included in the report.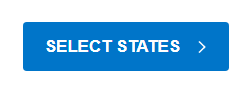 Or, view individual indicators included in this collection by clicking the icon next to indicators in the "View Indicator" column.
Indicators in this Collection
About this Data Collection
To provide a better understanding of mental health and substance use disorder issues, this data collection pulls together state-level data on a variety of mental health and substance use disorder topics, including mental illness during the COVID-19 pandemic, average number of poor mental health days, major depressive disorder, suicidal thoughts and suicide rates, opioid use and overdose, and dependence on alcohol or illicit drugs. Sources for these data include the Census Bureau's Household Pulse Survey, Centers for Disease Control and Prevention's Behavioral Risk Factor Surveillance System (BRFSS) and the Substance Abuse and Mental Health Services Administration's National Survey on Drug Use and Health (NSDUH).
A separate data collection, "Medicaid Behavioral Health Services Database", contains information on the scope of Medicaid behavioral health benefits by state, including institutional care, outpatient services, and substance use disorder services and medication-assisted treatment (MAT).