In late 2019, a new strain of coronavirus emerged in China and spread quickly around the world. The US has been particularly hard-hit by this pandemic, with cases and deaths due to COVID-19, the disease the virus causes, reported in all states and the District of Columbia. This collection provides data on key topics related to the coronavirus outbreak.
See State Data and Policy Actions to Address Coronavirus for more information.
Create a Custom State Report
Use this page to start a custom report compiling data related to COVID-19 for a single state or multiple states.
Step 1: Choose from the selection of State Health Facts indicators below by clicking the "+" button next to indicators in the "Add to Custom State Report" column.

Step 2: Once you've selected the indicators to include, click "Select States" at the bottom of the page to choose the states to be included in the report.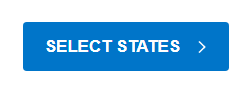 Or, view individual indicators included in this collection by clicking the icon next to indicators in the "View Indicator" column.
Indicators in this Collection