Sarah True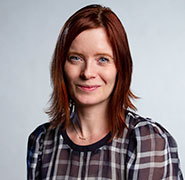 Sarah True was a Research Analyst with KFF's Program on Medicare Policy. She performed research and analysis on Medicare prescription drug coverage and costs.
Sarah has a background in medical social work and community health. Prior to joining KFF, Sarah held a Research Assistant position at the Clark Fox Policy Institute at Washington University in St. Louis, where she focused on a wide range of federal, state, and local policy issues impacting the health and socioeconomic well-being of low-income families.
Sarah holds dual Master's degrees in Public Health and Social Work with a Specialization in Policy from Washington University in St. Louis, and dual Bachelor of Art degrees from Portland State University.