Kaiser Family Members Panel on Henry J. Kaiser and How the Foundation Reflects His Credo, "Find a Need and Fill It"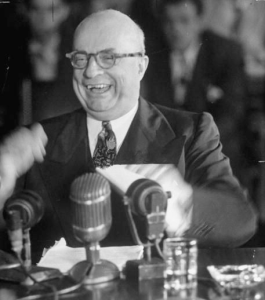 Our benefactor, industrialist Henry J. Kaiser, had a credo: Find a need and fill it.
He built the Liberty Ships in World War II on that principle (even building one in four days) and all of his industrial empire. We live by that credo at the Henry J. Kaiser Family Foundation. KFF is a leader in health policy analysis and communications, filling the need for trusted information on national health issues.

The video below features Kaiser family members talking about Henry J. Kaiser and how KFF reflects his credo.