A Conversation with Dr. Rochelle Walensky on Meeting Our Public Health Challenges
Program:
Introductory remarks by Dr. Altman, president and CEO, KFF
Remarks by Dr. Walensky
Discussion and Q&A with Dr. Walensky and Dr. Monroe, moderated by Dr. Kates
Speaker Bios (in order of appearance)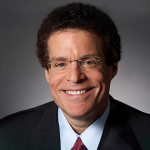 Drew Altman, PhD
President & Chief Executive Officer, KFF
Drew Altman is president and chief executive officer of KFF, a position he has held for more than 30 years. He is a leading expert on national health policy issues and an innovator in the nonprofit field.
Dr. Altman built KFF with the mission the organization pursues today–to serve as a nonpartisan source of trusted information for policymakers, the media, the health policy community, and the public. He is also founding publisher of KFF Health News, the largest health newsroom in the U.S., which reports on health issues and distributes its articles through major news outlets across the country.
Dr. Altman was commissioner of the Department of Human Services for the state of New Jersey, director of Health and Human Services at The Pew Charitable Trusts, vice president of the Robert Wood Johnson Foundation, and served in a senior position in the Health Care Financing Administration in the Carter administration. He is a member of the National Academy of Medicine and the Council on Foreign Relations.
Dr. Altman earned his doctorate in political science at the Massachusetts Institute of Technology and completed his postdoctoral work at Harvard University before moving on to public service. He holds an honorary doctorate from the Morehouse School of Medicine.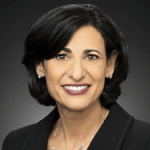 Rochelle P. Walensky, MD, MPH
Director of the Centers for Disease Control and Prevention
Rochelle P. Walensky, MD, MPH, is the Director of the Centers for Disease Control and Prevention and the Administrator of the Agency for Toxic Substances and Disease Registry. She is an influential scholar whose pioneering research has helped advance the national and global response to HIV/AIDS. Dr. Walensky is also a well-respected expert on the value of testing and treatment of deadly viruses.
Dr. Walensky served as Chief of the Division of Infectious Diseases at Massachusetts General Hospital from 2017-2020 and Professor of Medicine at Harvard Medical School from 2012-2020. She served on the front line of the COVID-19 pandemic and conducted research on vaccine delivery and strategies to reach underserved communities.
Dr. Walensky is recognized internationally for her work to improve HIV screening and care in South Africa and nationally for motivating health policy and informing clinical trial design and evaluation in a variety of settings.
She is a past Chair of the Office of AIDS Research Advisory Council at the National Institutes of Health, Chair-elect of the HIV Medical Association, and previously served as an advisor to both the World Health Organization and the Joint United Nations Programme on HIV/AIDS.
Originally from Maryland, Dr. Walensky received her Bachelor of Arts from Washington University in St. Louis, her Doctor of Medicine from the Johns Hopkins School of Medicine, and her Master of Public Health from the Harvard School of Public Health.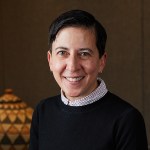 Jennifer Kates, PhD
Senior Vice President, KFF
Director of Global Health & HIV Policy
Dr. Jen Kates is Senior Vice President and Director of Global Health & HIV Policy at KFF, where she oversees policy analysis and research focused on the U.S. government's role in global health and on the global and domestic HIV epidemics. She has also helped to lead KFF's work on the COVID-19 pandemic. Widely regarded as an expert in the field, she regularly publishes and presents on global health and HIV policy issues and is particularly known for her work analyzing donor government investments in global health; assessing and mapping the U.S. government's global health architecture, programs, and funding; and tracking and analyzing major U.S. HIV programs and financing, and key trends in the HIV epidemic, an area she has been working in for close to thirty years. Prior to joining KFF in 1998, Dr. Kates was a Senior Associate with The Lewin Group, a health care consulting firm, where she focused on HIV policy, strategic planning/health systems analysis, and health care for vulnerable populations. Among other prior positions, she directed the Office of Lesbian, Gay, and Bisexual Concerns at Princeton University.
Dr. Kates has served on numerous federal and private sector advisory committees on global health and HIV issues, including the Presidential Advisory Council on HIV/AIDS (PACHA), PEPFAR's Scientific Advisory Board, the NIH Office of AIDS Research Advisory Council, the CDC/HRSA Advisory Committee on HIV, Viral Hepatitis and STD Prevention and Treatment (CHACHSPT), the board of the Global Fund to Fight AIDS, Tuberculosis and Malaria, and the Governing Council of the International AIDS Society. She is also a lecturer at the Johns Hopkins School of Advanced International Studies.
Dr. Kates received her Ph.D. in Health Policy from George Washington University. She holds a Bachelor's degree from Dartmouth College, a Master's degree in Public Affairs from the Princeton School of Public and International Affairs and a Master's degree in Political Science from the University of Massachusetts.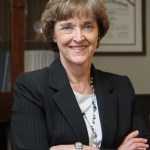 Judy Monroe, MD
President & CEO, CDC Foundation
Dr. Judith Monroe, president and CEO of the CDC Foundation, has dedicated her career to protecting people and saving lives. She joined the CDC Foundation in February 2016 as president and CEO, following her role as a deputy director of the U.S. Centers for Disease Control and Prevention (CDC) and director of CDC's Office of State, Tribal, Local and Territorial Support.
In her work at the CDC Foundation, Dr. Monroe advances priority programs that improve the health of people across America and around the world. The CDC Foundation mobilizes philanthropic and private-sector resources to support CDC's critical health protection work, managing hundreds of programs in the United States and in more than 140 countries.
Dr. Monroe received her doctor of medicine from the University of Maryland and a bachelor of science degree from Eastern Kentucky University. She completed her residency in family medicine at the University of Cincinnati, a rural faculty development fellowship through East Tennessee State University, and a mini-fellowship in obstetrics through the University of Wisconsin. She also participated in the State Health Leadership Initiative at Harvard University's Kennedy School of Government and received an honorary doctorate from Purdue University in Health and Human Services.